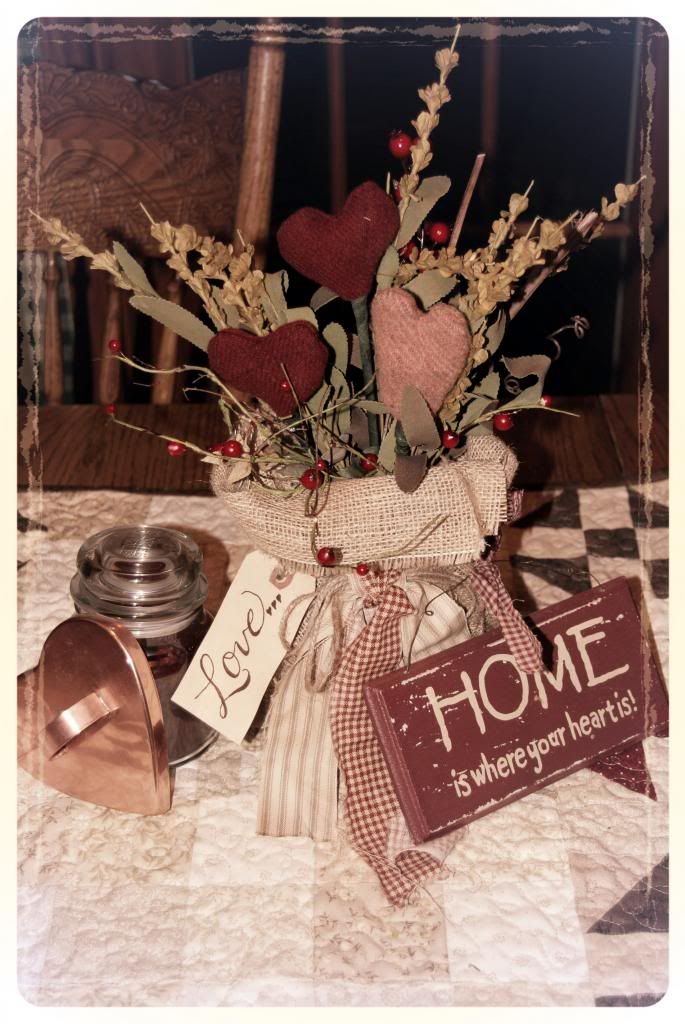 Here's what wool scraps , fabric remnants, burlap leftovers and a Christmas wreath that Ripley destroyed gets you....
All the pieces are stuffed in a mason jar filled with Rock Salt to weight it down. It is not an original idea --- I just tweak a photo on Pinterest.
I 've been sewing almost nightly, but keep hoping for a chance at an outdoor photo opt. It's been gloomy, cold/frigid. But it's warm inside.