I read the Gathering Baskets instructions literally 100 times... and I still cut a couple of pieces wrong. Normally I would just dig into my stash of fabrics and pull a substitution. But I literally had no Navy pieces left big enough for the corner stones. My quilt will be Navy and tan. The pattern calls out blacks, but I just kept picturing it in my mind as Navy.
Chelsey to the rescue. I called Quilter's Connection in Green Bay and told them to cut me 4 half yard pieces and my daughter would pick them up. They insisted on texting me photos of every navy/ creme Repro print they had in stock -- 15 bolts and I picked out 4 half yard pieces and Chelsey brought them home to me along with Chinese takeout from our favorite Green Bay restaurant.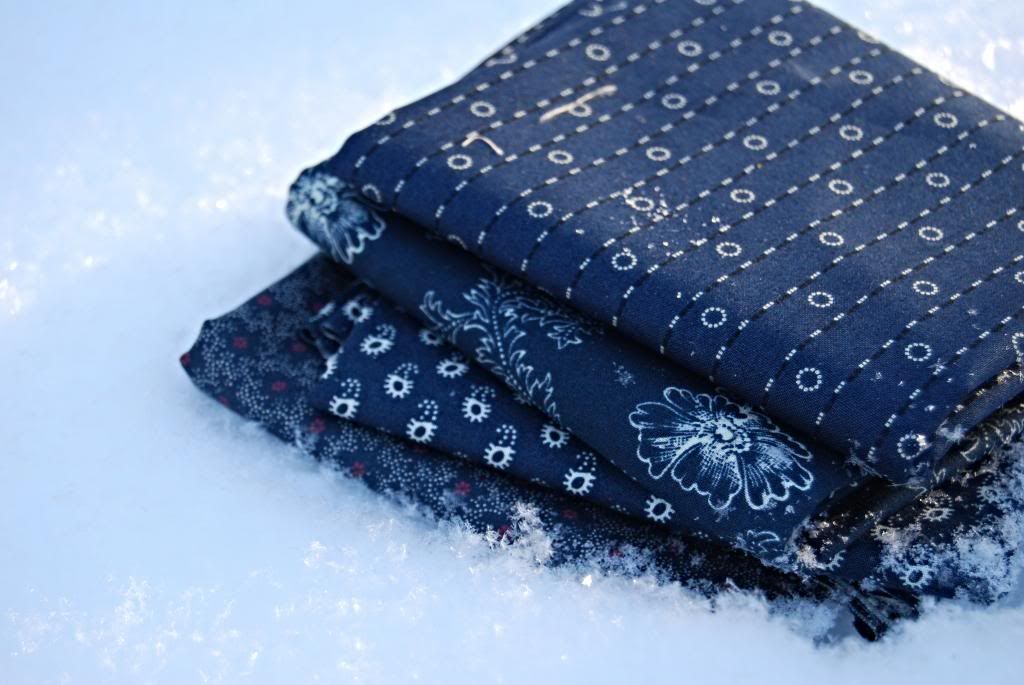 Last November we went home to see our folks in Louisiana. My MIL took me to the quaintest quilt shop in Grand Cane Louisiana.
' Homemade Quilts and More'
was discontinuing all of their DMC floss -- No one uses it was what I was told. The strands were going ten for a dollar and I walked off and left them there. Of course I had the 'light bulb' moment in the airport three days later. I called my MIL and she asked what colors-- I responded, "Who cares!!!" There's never been an ugly color.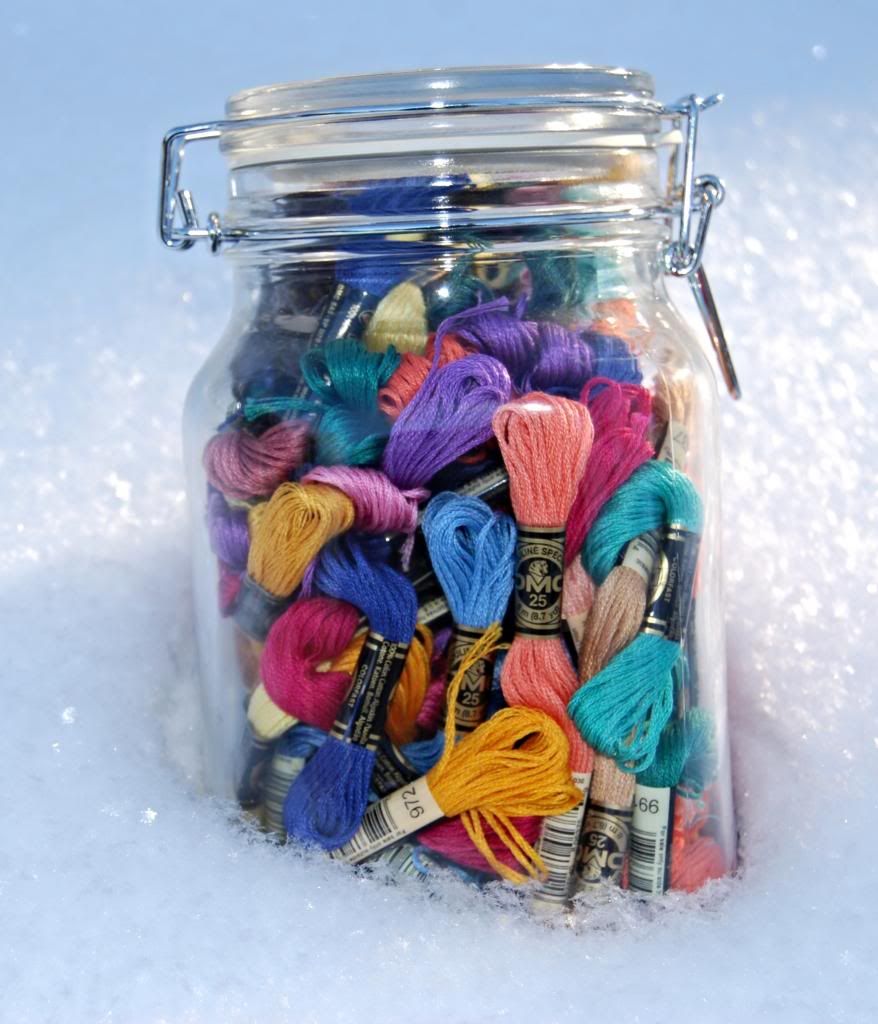 She went on a mission for me.
Well, now I am the proud owner of 75 skeins -- rainbow colors that decorate my sewing room until needed.
I have no concept of people not using embroidery thread -- what is the world coming to????