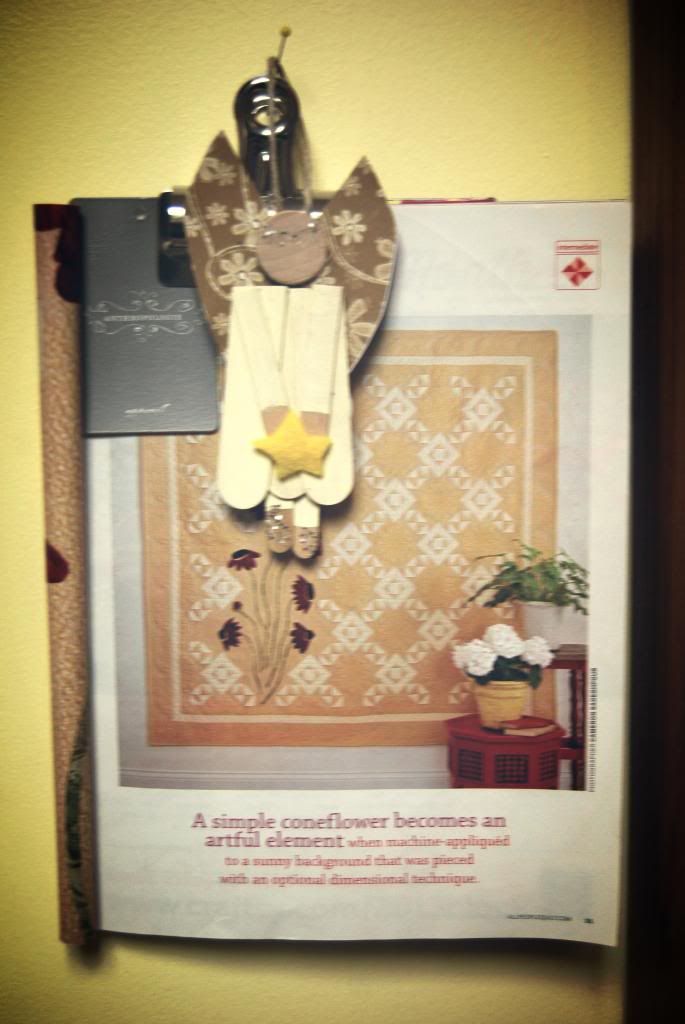 This has been hanging in my sewing room by a straight pin since August. It's the August 2013 addition of American Patchwork & Quilting. The Popsicle Angel is a Sunday School Craft from my 4 year old class. The Anthropologie tag is a bucket list dress memory that I needed this past summer to just feel like a girl. The quilt is just one of those I couldn't forget about.
Flash forward to a week ago...I was catching up on quilt blogs -- popping from this one to that one--- probably researching triangles. Anyway I stumbled across a project at American Patchwork and Quilting completed last year. Passion 48. The girls followed guidelines. They chose any pattern from the magazines history. They were told the quilt had to be for themselves. They would work on it one hour weekly until completion. The quilters were shooting for completion within a year, 48 weeks allowing for 4 layoff weeks for illness or pressures of the 'grown up girl' jobs they all had to do.
How many times have you looked at a quilt and wondered, "How long did it take me?" How many times have you been asked, "How long does it take you to make a quilt?" I liked the idea of measuring the progress. One hour a week --- if anything I have an hour of sleep a week to give up to do this project.
So. I got out the timer my kids used for teeth brush timing back during the stage of braces.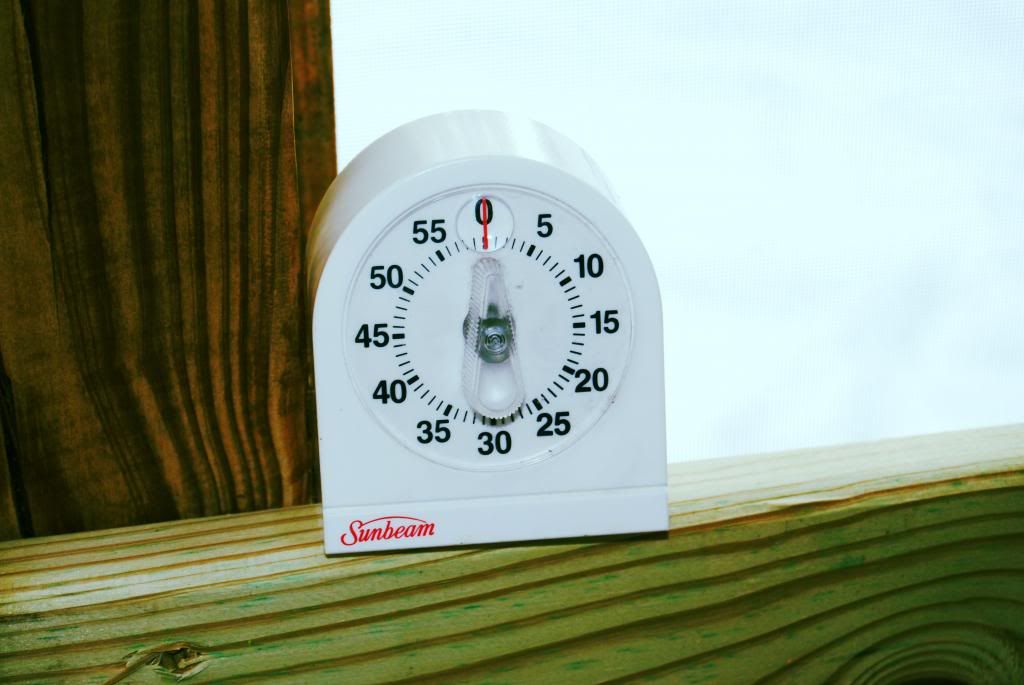 I dug out the fabrics and began cutting out the pieces. It took 3 hours total to cut out the pieces. Though pattern cutting is not part of the Passion 48 plan.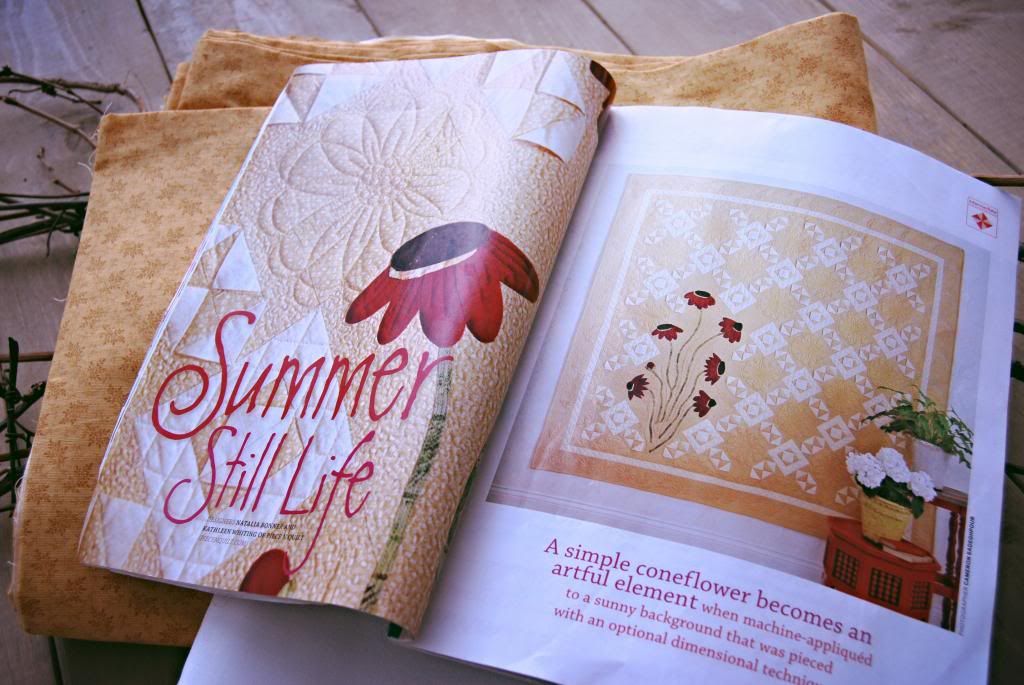 I just love this piece. This is going to be fun......