Life is about living--- and it's busy. Never quilting as much as I want, never completing that 'to do' list but I write lists of projects down, I read about them, a doodle in the margins during meetings of each block.
There was a time when I grew discouraged, but I realize now there is a time and a place for quilting...even if it is just in the margins loose leaf paper....
February - The Christmas decorations are gone and Hearts are sprinkled around the house...
Last weekend we ventured to Traverse City Michigan to spend the weekend with Eric. My birthday is about four weeks away - so I receive an early present. We walked in with a card and picture frame. The card stated " that even if we were together to look at this print-- it's my present that was too big to mail and know that on the wall in his home he has the same one....''
Here is my framed print---
It's all the quilts I have made him...
Then he open the door and pulled out my painted sign for my sewing room---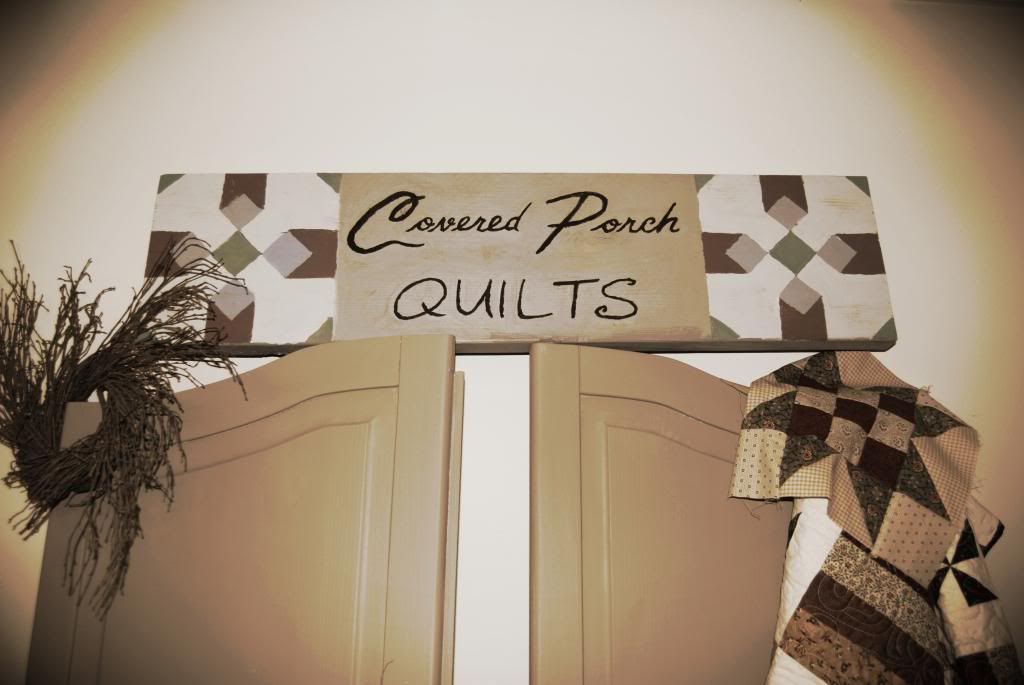 Covered Porch Quilts....
Yeah -- He's a keeper....