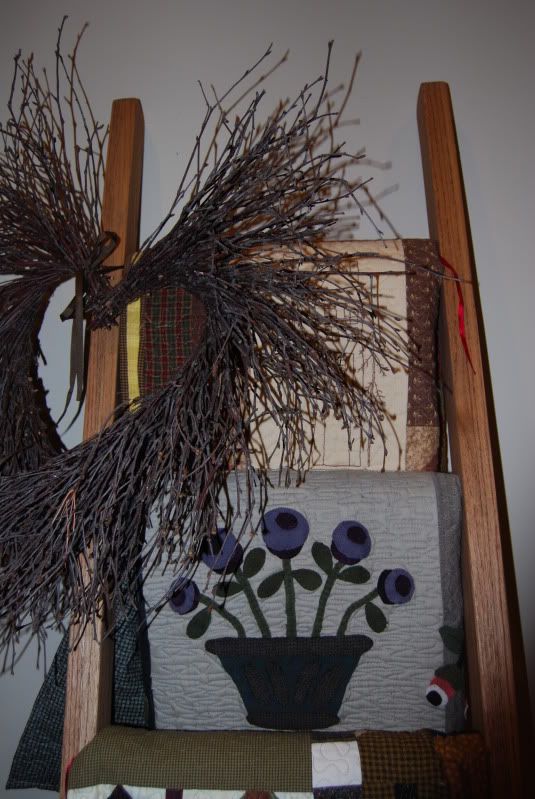 Binding is complete on My Heart to Hands Garden Quilt. It's a little early for Gardening, but the block makes a nice break from the Winter snow.
We had friends over Friday for dinner. While the company was great... After working all week the best part was leftovers for the weekend and all the housework was done so We could play all weekend. Laughter of ten people fill the house, ate from my dishes, loved Don's Lasagna and these napkins....
Working on another garden piece-- I pull out more pieces from the Fabric cupboard....
While it does look like much sewing. There are seventeen sets -- Thimbleberries, Jo Morton, and a pieces of Tea dyed piece by Brenda Riddle... I never have the right shade of pink-- what is that??? There was not much strip piecing as I pressed really carefully not wanting to stretch the rectangles. I found myself wanting to hurry-- but kept pulling the reins in, "You're having fun-- don't rush....."
Maybe by this weekend, I'll have the borders complete.....
My Valentines Went in the mail----Yesterday....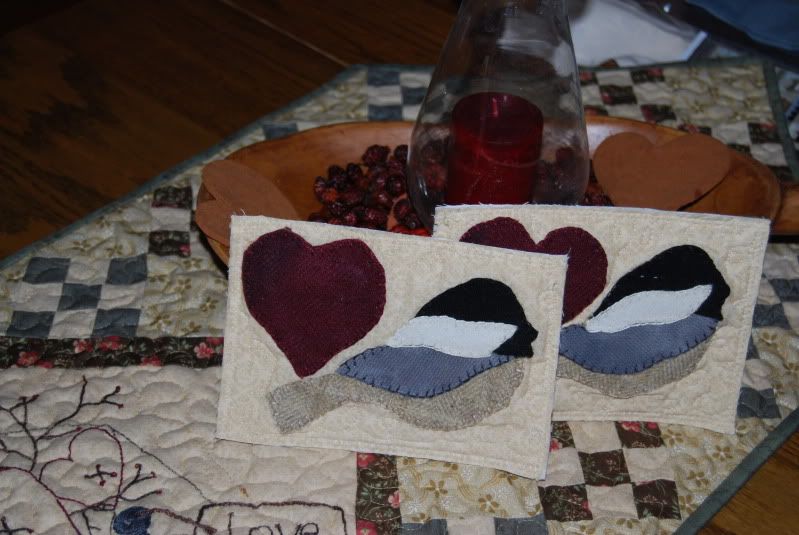 They may arrive at their destination late....I just put a note..."Everyday is Valentine's Day when Somebody Loves you..."
I'm Covered....
Have a good day......