It started with this
post
....I couldn't get it out of my head .... The wheels in my brain were just turning....for my Sunday school kids I made these--
I send them a letter every other week. They were easy and fun. The night before I left for Nebraska-- I pulled out my tea-dyed Walmart fabric
and cut out postcards---4 x 6. I pulled out those wool scraps I'm always preaching about saving and this is what I came up with.....Valentines....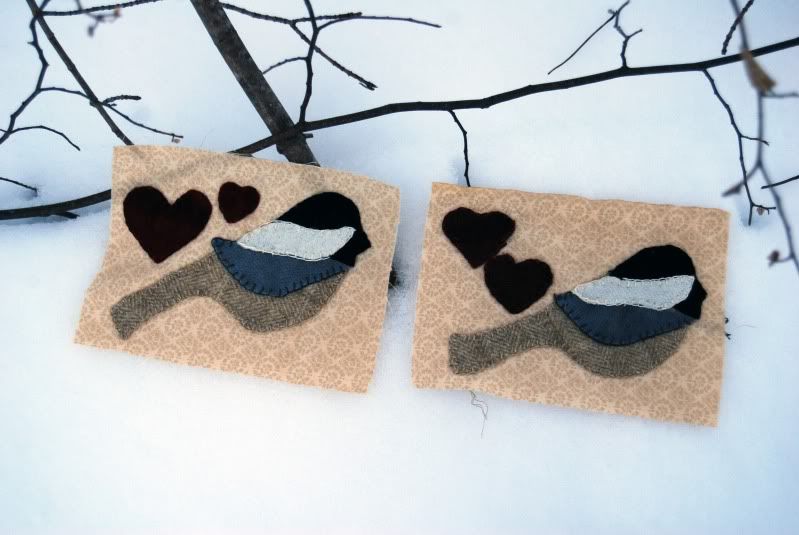 I stitched all the way to Nebraska and back on the airplane. I got a hug from every stewardess. My Mom is getting the first one. She's having cataract surgery on February 8th. I know her sight will be better and all the pluses for her having it--- I just don't want her to be scared. Wish I was there-- she said positively not...Your prayers will be treasured.
My rubber stamp will hold the address- an old and well loved gift from my sister-in- law.
I've got to decide if I'm going to put a bead stitched in for the eye....I still see another snow bird project. A couple of journal covers with the little chickadee in the corner--- can you picture it....?