I'm still here. I've been enjoying the change of season. Winters are pretty tough up here, My few perennials seem to have survived and are peeking up from the ground.
I may even purchase flower baskets for the porch this coming weekend.
I made Mother's day gifts for my Mother and Mother-in-law this year. I stenciled each a Garden sign.
I guess I'm the last person in the world to learn how to do this, but I just love my first attempt. I quilted each a make up bag from the Moda's free line of patterns.
Then I got my Mom the new Debbie Macomber she loves and My MIL the movie the Women. I totally recommend the movie – it kind of restores your faith in female friendships.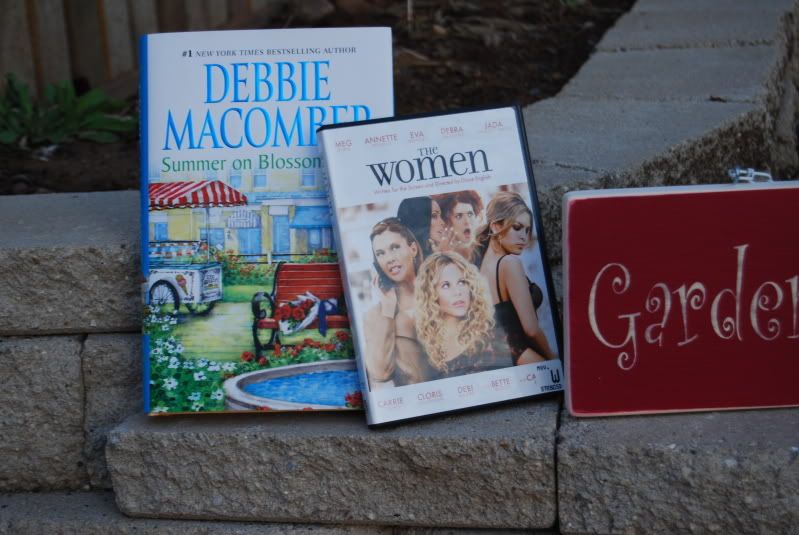 I was cutting back some shrubbery last night when I looked on the porch. Here's a photo of the wreath I received for my Birthday.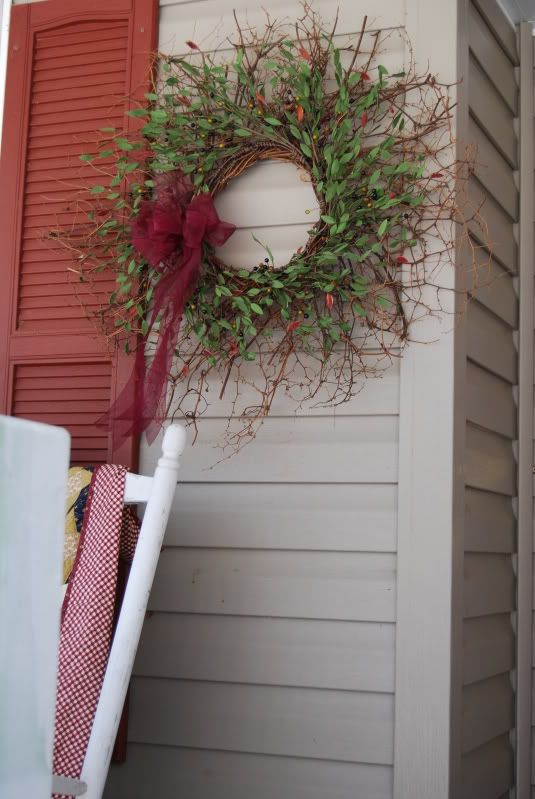 Well, look at it now.
People pay good money to have a bird's nest planted there and nature took care if it for me for free. Don peeked in for a photo opt and looks like we are going to have three babies.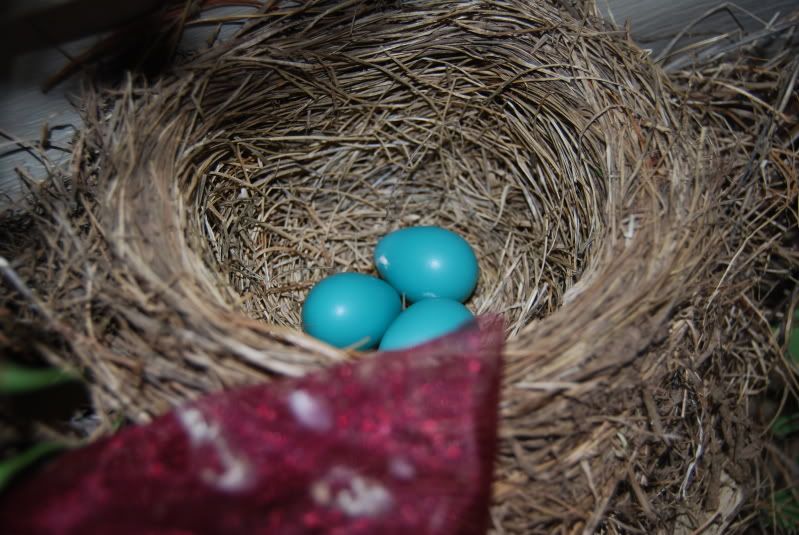 I had been seeing a couple of Robins around acting like they owned the yard, but I didn't see any nests in the trees close by— Now I know why.
Work is the best it has been in a while--- I guess it's all in attitude…..
Gratitudes—
My daughter home for the summer
My son plowing through finals—one every day this week
My faith – holding onto it tightly