Two blocks completed this weekend. My July House sampler block looks a little off sides but after the seam allowances are taken up I think it will look fine.
My Capricorn Quilts BOM is set for July too.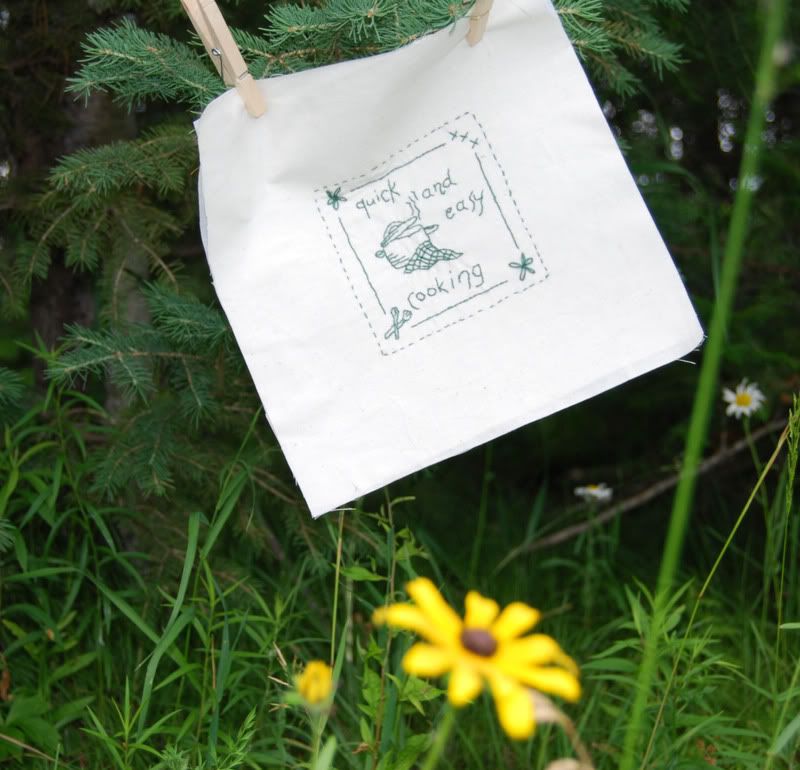 It's now the 14th of the month and I'm going to spend the remainder of the month on 3 things/ maybe 4:
Postcards
A Baby Quilt
Journey of a Quilter BOM
Connecting the blocks on my Primitive garden.
Realistically, I'll probably get one thing done off the list unless we have an incredibly rainy July. But it's nice to know I'm never short on entertainment.
Eric made in safely back downstate. It was hard to see him go. He was home for 5 days, but it just wasn't long enough. Went to church yesterday. There were 9 kids in my Sunday school class. They'll promote in about 9 weeks. You can tell they're growing and ready to move on. You get them broke into the routine and then you have to give'em up. I guess that's the way it is with most things in life.
Green tomatoes, green beans and inch long, and quarter size green peppers in the garden--- it's come along nicely.
Ransom and I got 3 good walks in over the weekend. We need to get out and pick flowers for the table this evening.
Thought for the week: Value. What is Value? What do you give Value to? Have you ever been told you have Value?
My Gratitudes:
Vanilla Milkshakes
My K Swiss Tennis Shoes
My thermos of Coffee this morning—Will get me through the day