I did it… My goal was to get caught up on my Block of the month projects by June 30th and I did it. I even had a few hours to spare. My house sampler has 6 months together now--- The neighborhood is growing.
I love every thing about it-- The fabrics, their colors and the ease at which this piece goes together.
Summer is in full swing now. Here is an early morning photo of a perennial in my garden.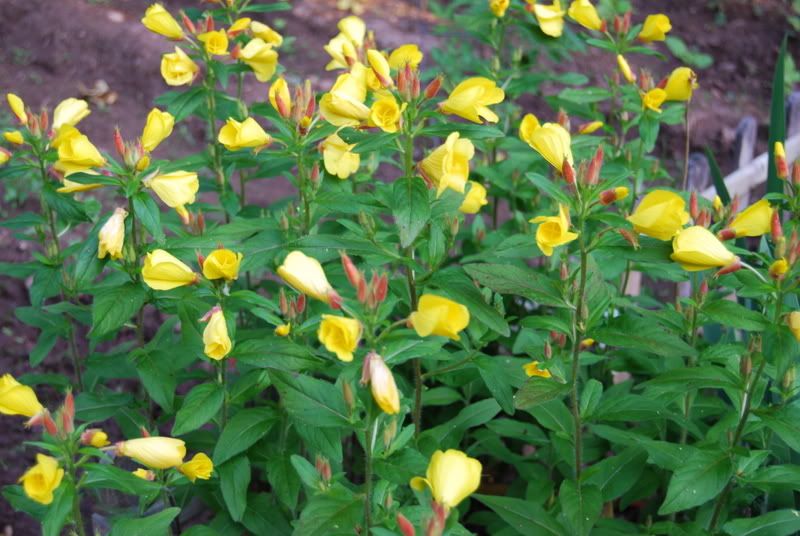 The flowers close up every night and reopen during the day. I just love the yellow.
I didn't share it at first because I was too upset. Then it got to the point where in the grand scheme of things it really didn't matter. But now I can talk about it. We're going to say someone borrowed my bike and forgot to return it. Don refuses to let me throw a tantrum and scream someone stole my bicycle. So we are going to hang onto the premise that it was borrowed. I was crushed. It had been a birthday gift and while it wasn't the most expensive bike on the market, it wasn't the cheapest either. For a couple weeks after the discovery I road Chelsey's bike and decided I'd mourn for a year and possibly replace the vehicle in 2009. After all, we can only ride about 4 months a year. Well, Don came home from the store one day---"I found something you need…" We went and looked….he said---"Mel, it looks just like you…" I was in love. It was a boy's bike, less than $100 bucks and it came home with me. The borrowers did not need my basket so after a red spray painting it has been attached to it's new home. Now having over 100 miles across the wheels—I'm sharing a photo…My New Bike….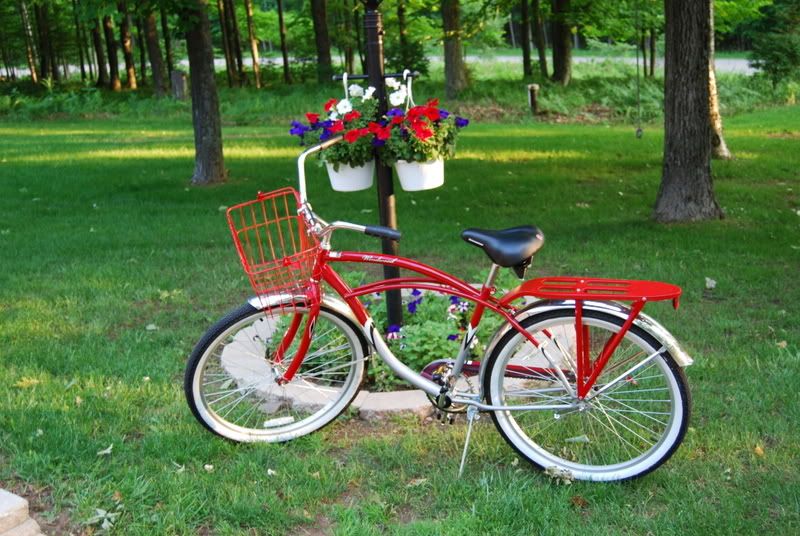 Chelsey has now described me as a "Cute Dork…" She's probably correct, but man--- it's a great bike…One speed, pedal brakes, and a basket…..