Life – you get out of it what you put into it. I've reminded myself this several times this week, so I'm having a pretty good week. On the way home from work Tuesday I pulled over to the side of the road and picked a batch of Black-eyed Susans
for the kitchen table--- first of the season. Don's been working late so Ransom and I have been trekking out daily on our own. It's been threatening a thunderstorm or two each evening, but always misses us. The wind knocked down these acorns before they were ready…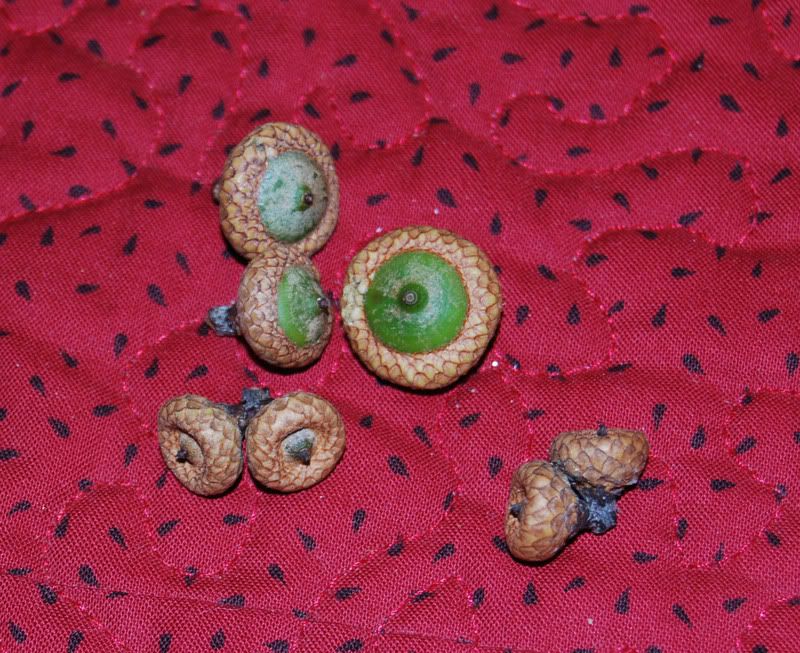 Quilting---this wasn't on my list, but I couldn't resist. It's a Needle case. It's from a free pattern of
Cinderberry Stitches
.
Linda
had made one.
I had not even heard of a needle case until about a year ago. My needles are stored on spools of thread, bulletin boards, pattern sheets… hit or miss.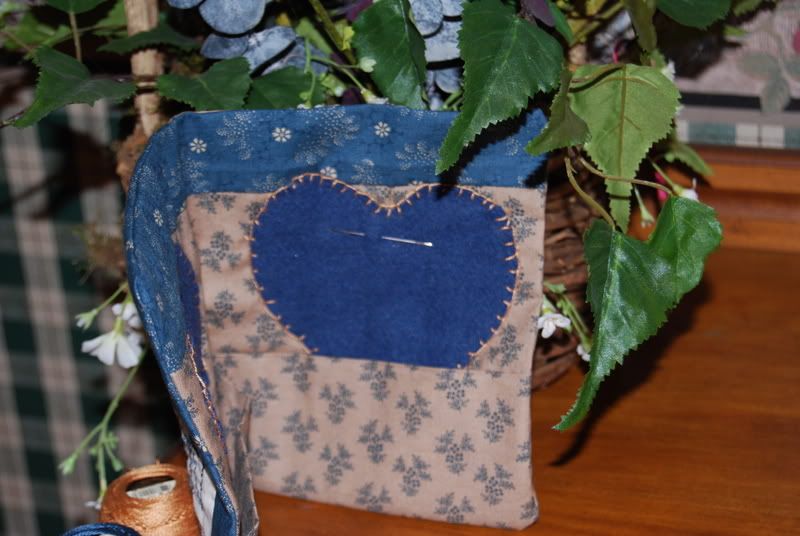 It's discovery mission every time I need one. I had printed and studied the pattern for while. Then Linda encouraged me to do it. The embroidery was a piece of cake. I think my stitches are getting better. Practice is definitely the answer. The assembly instructions weren't easy for me, I'm a visual person, but when I took it a step at a time at "acted in faith", took everything literally and was careful not to read too much into each step. It worked--- and I now have my very own needle case. After work tonight, I'm going collecting my needles . I never really considered myself a 'Blue' person, but the thread and fabric called me. The project was fun and easy--- I recommend it to everyone.
I'm about to make my lunch—a ham sandwich, mayonnaise only--- grab my coffee, and head out to the hangar….