Usually after a project I'm sick of the fabric, never want to see it again. But after piecing my last quilt, I'm still in love with the leftovers. I made these Sunday afternoon in literally fifteen minutes. (Minus the button covering).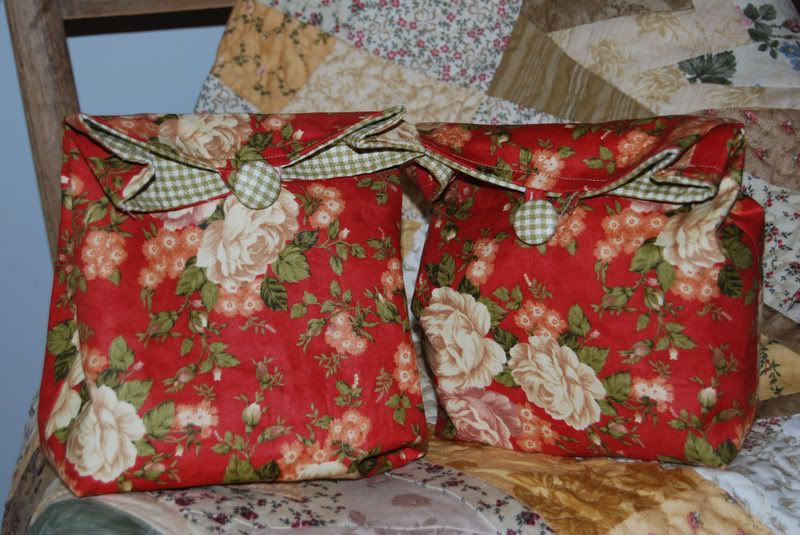 I'd like to tell you I'm looking out for the environment by making the lunch bags, but truthfully, they're just so dang cute--- and easy. The Pattern came from
Allpeoplequilt.com
. I never have wrapping paper or a gift bag when I need one. I'm going to making 3 or 4 more different sizes and put them away for a moments notice. I hate pouring money into wrapping paper that will be torn and thrown away too. Two fat quarters is all you need and some interfacing. It's a great way to lower the Fabric Inventory too.
Eric is traveling home this morning—The roads were to rough last night. Truthfully, as much as I want to see him, I hate him traveling and wish he would stay put. But the college kids are invincible.
No plans for the weekend--- and no complaining about having no plans. I'm going to knock out the house and relax…and enjoy my kids…