Tuesday – Chelsey made it home and Eric made it back to school. The snow has stopped for a little while at least. Last night after knocking out the daily chores I added 7 appliqued pieces to the quilt block I'm working on.
Amid the snowstorm last Thursday the mailman brought me a gift from a friend. The Blue willow heart now hangs on my wall in the dining room.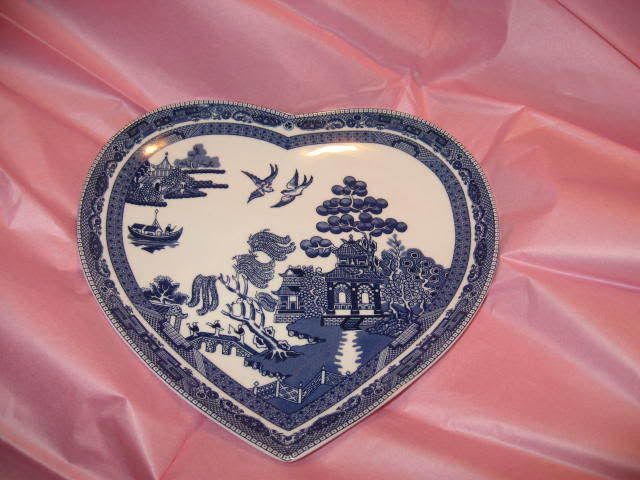 Knowing Chocolate is a girl's best friend, her gift will warm me on the coldest of days—and I may even share.
The fabrics are beautiful, It's a toss up—to I cut them up and use them, or leave them whole and just hold onto them for a while. Tough call.
I'm getting a little hungry for spring, but I know I have a considerable wait. I'm just focusing on my quilting though my garden is not far from my thoughts.
Gratitudes:
Spaghetti for Supper
Snowshoes
Graham Crackers