Paradise—no – vacation—no—just a week at home. I couldn't be more content. Don and I made a pact last year that we'd take one week a year home doing home projects, sleeping late, and doing fun things together. Housework, yard work, everything is better when you have someone to do it with. Sunday we broke out the bicycles for the first summer ride.
We're not glued at the hip. Today he went on a 5 mile jog and I opted for the elliptical machine and weights. It has gotten to where I have to do lots more lifting at work, so Eric's put me on a weight training program.
I ran errands, He's re-doing some landscaping. I picked us up salads for lunch. This afternoon I completed a block on my Journey of a Quilter.
I still have the stitching to do on it but I'm extremely pleased. Her directions were great, and by taking my time everything fell into place. It's hard to get a feel of it from the pictures, but I pulled fabrics that have special meanings to me--Fat quarters from friends, Thimbleberries, pieces from gifts I've made for others.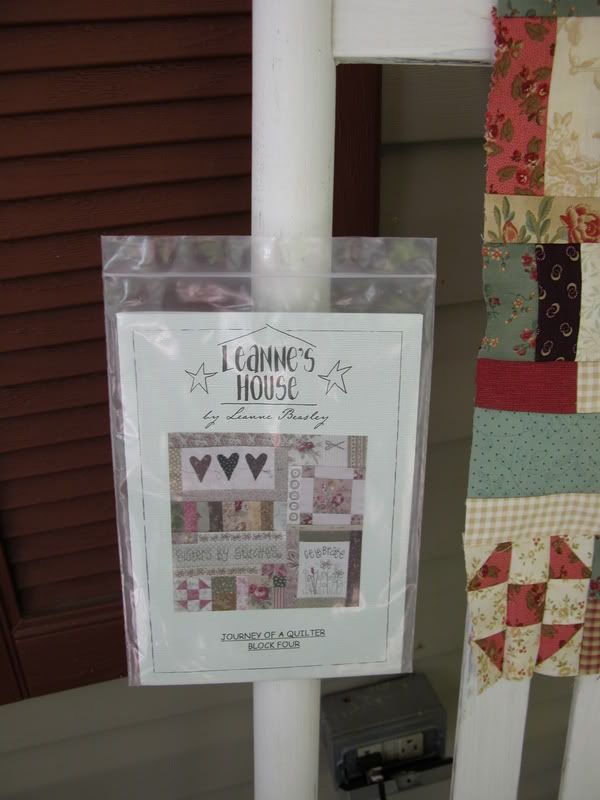 At about 6:45pm last night, I told Don, I could fold laundry, catch up on some paper work, or read a book in the hammock on the porch. He said, "You have a week off of work, I vote for the hammock." So He took the porch swing and I the hammock. About ten minutes into it a thunderstorm comes up and we listen to the thunder and watched the rain. Swinging back and forth he said…" You can't watch this on a deck…" I just smiled.
My Irises are blooming,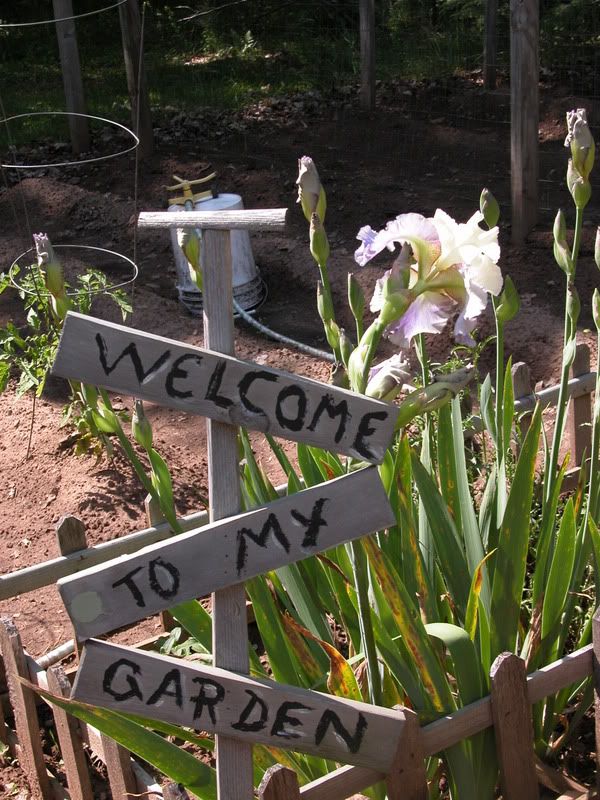 and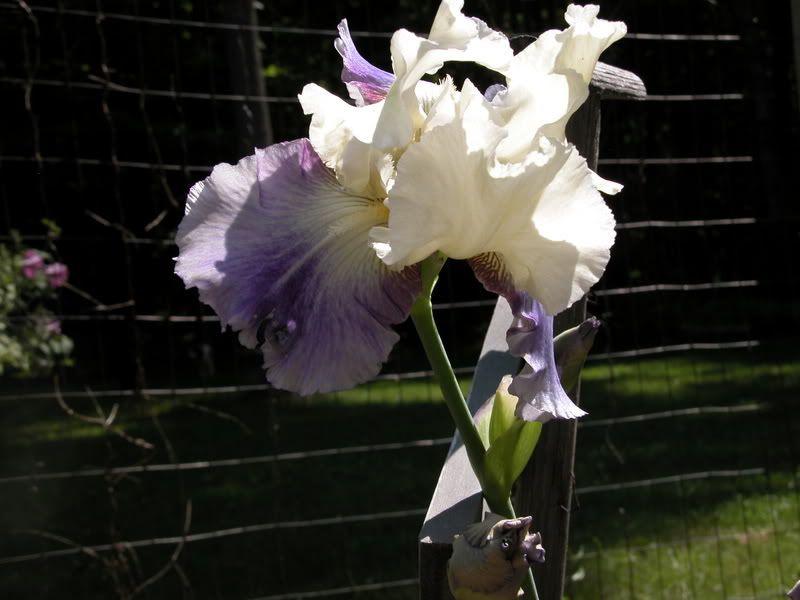 thanks to the generous rain last night, the snap beans are popping up.
The neat part of all of this is I get to do it again tomorrow…..