I'm having a great week. Work has called a couple of times, but I'm grateful for the job, so it is what it is….
I've been catching up on some things--- visited a friend who had lost her husband recently. I remember she used to sew all the time. I brought her a book and a couple of fat quarters. I guess I'm pretty naive, but quilting is the 'fix' for just about everything for me…. I worked in my Sunday School Classroom, just doing some organizing.. again things I don't normally get to do. Got a baby gift. I had dreams of making something, but settled for purchasing a little outfit, but I made the card and gift bag. A nice compromise, I think. Recognizing limits is a good thing.
I made another block for the 'Journey of a Quilter' quilt. I even traced for the stitching.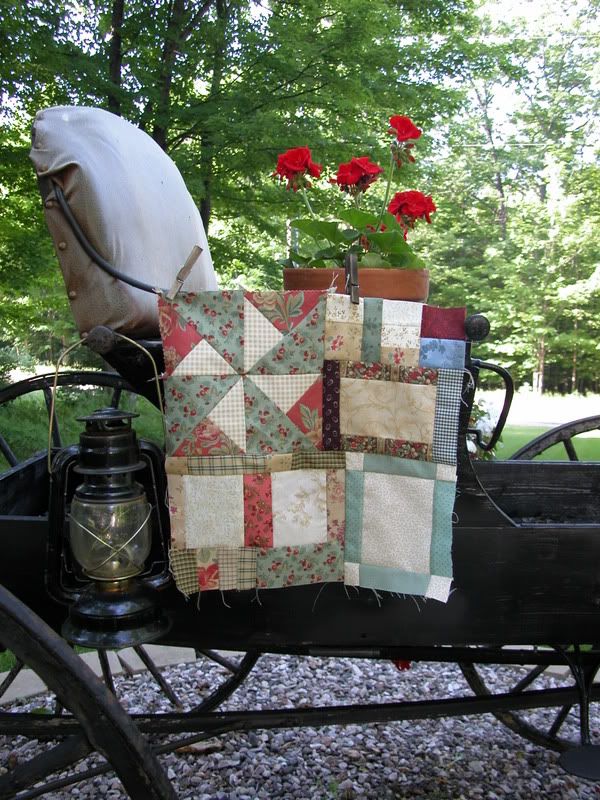 The remainder of the week, I'll work on it and My Primitive Garden quilt.
Monday afternoon my book came in….so You can guess the time I've spent dreaming over it.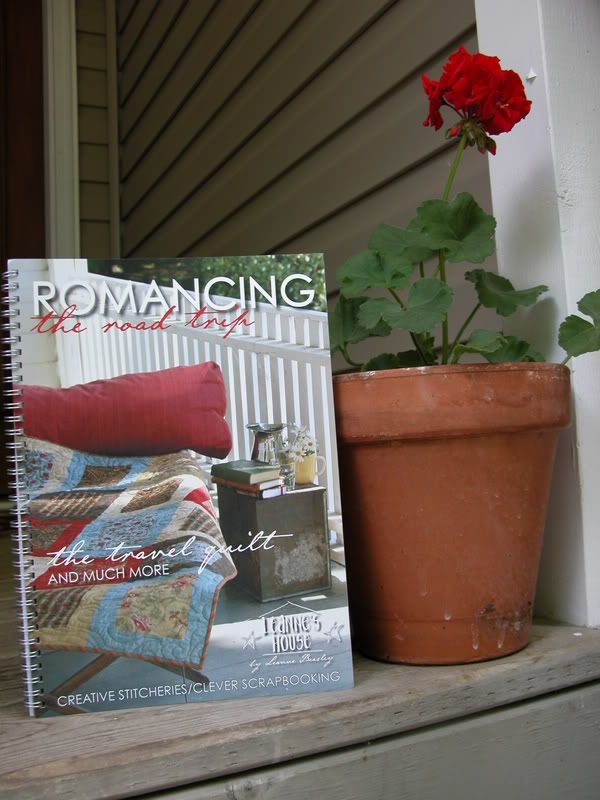 I highly recommend it to everyone. I finished ' The Quilter's Homecoming' in the hammock yesterday.. a good book, but my favorite was a 'Circle of Quilters."
I've been keeping up with the daily chores, they don't seem like drudgery – they almost seem like a race to complete to get to the fun stuff. A few days off really help.
Gratitudes:
1. DMC Thread
2. Sunny Days
3. Ransom at my feet