I just came in from watering the garden. We've spent the weekend catching up on Chelsey's adventures in Mexico. While traveling is fun—I think she's figuring out "there's no place like home…".
I had eleven kids in Sunday School. We went outside for our summer bubble expedition. We talked about giving your troubles to God and letting go of what you couldn't fix… My favorite response was.."But Miss Melanie --- the bubbles don't make it to heaven…" My response, "God knows they're there…"
I've been pretty useless on the homefront. We held 'family house cleaning' on Thursday night before Chelsey got home, so I've been totally absorbed in my Journey of a Quilter Blocks. Here's one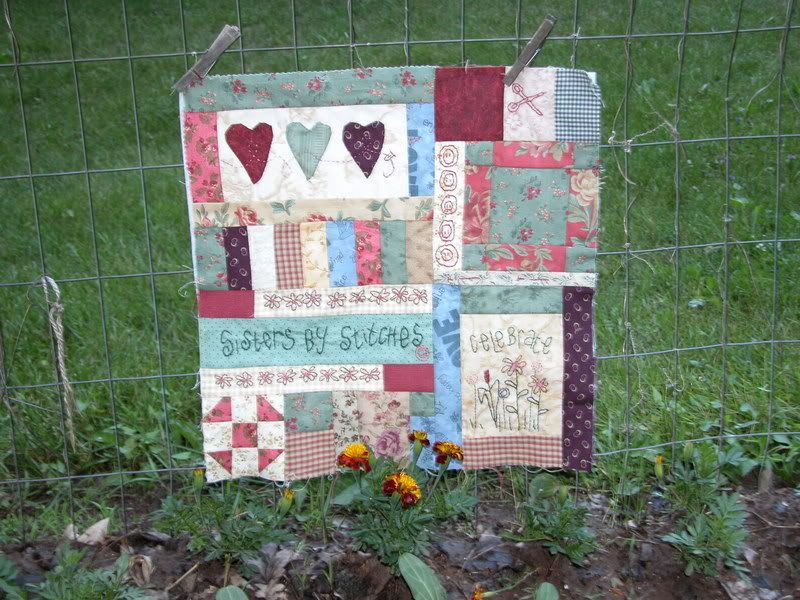 and the other is probably completed by the time you are reading this.
I keep thinking—'Just a couple more stitches and I'll put it away…'
We've got a consultation with a Photographer in Eagle River on Tuesday for Chelsey's Senior Pictures. There's a quilt shop in Eagle River, So we just might have to stop and check it out….
Gratitudes:
A gorgeous weekend
Cashews for snack
4-year olds…..