While the snow melted I worked on half square triangles
It felt like a million of them...... I ended with enough to make 230 pinwheels..do the math...
The pieces with white fabric made me nervous, but I kept thinking I could always tea dye them.....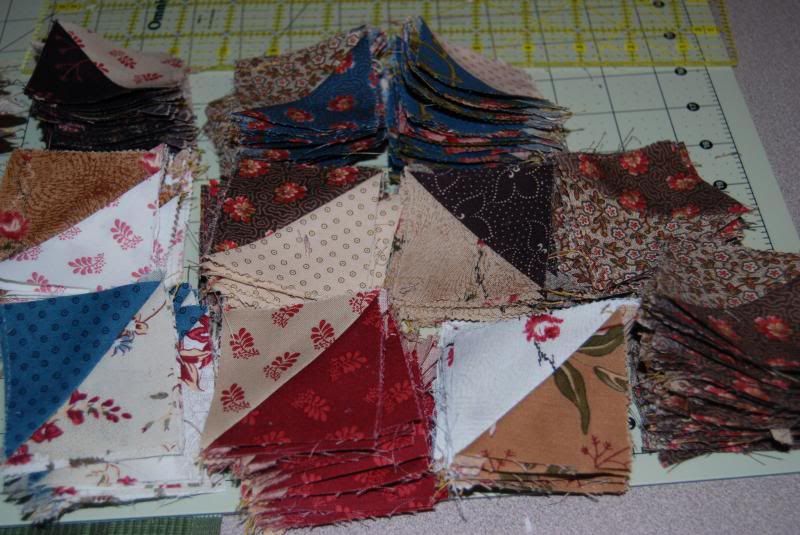 Well spring got here... My bulbs I planted are coming up. There's plenty of yard to rake-- I don't care... any excuse to be outside.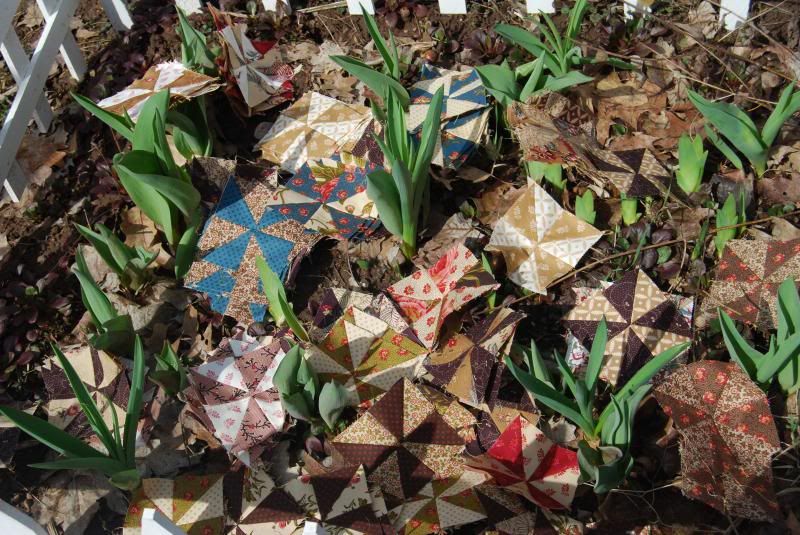 I'm at a stopping point until I get border fabrics but they're still fun to play with.....