"Mom, you think you are overdosing in pumpkins?????". That was Chelsey's comment last time she came home... Probably so, but I do love this time of year. Once November hit the doorstep, I realized there may have been some truth to her statement. So I have been rearranging dishes and quilts.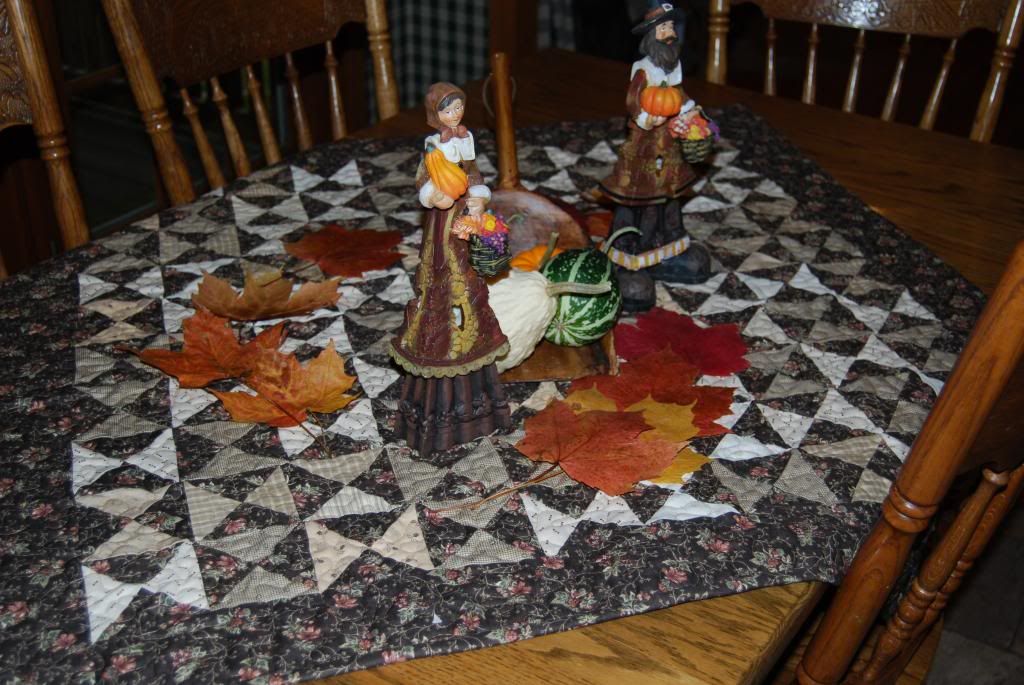 Two weeks ago, I was picking up the sewing room and looking at left over Hop to It border blocks. They were 3 1/2" hourglass blocks. I pulled out left over fabric and 2 fat quarters and made a Tabletop piece-- no pumpkins included.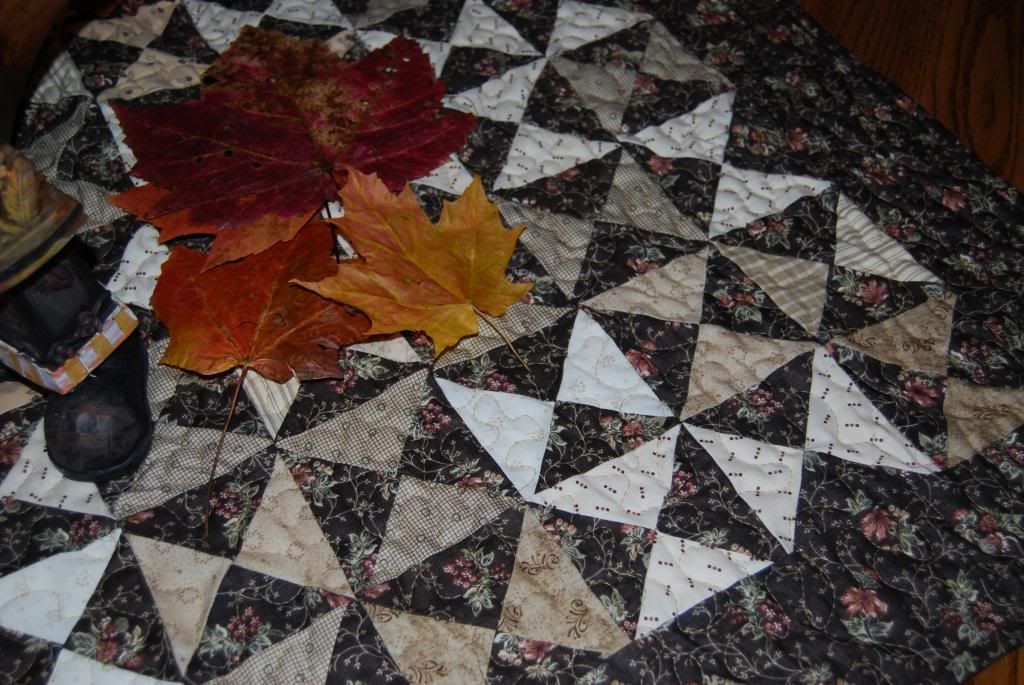 The weather has been rainy and gloomy.... much too warm for this time of the year. I would much rather have the snow than the gloom.
Here is last month's Heart and Home Block.
The tabletop piece proved to me that I can still make Christmas gifts --- in time for Christmas. I went to Marquette yesterday with Chelsey and picked up a couple of pieces that I need to get to cutting out. I plan on throwing stash pieces with them.
I've got to buy my Turkey this week. Look's like it's just going to be Don and I for Thanksgiving. Don said he didn't care-- We were still have turkey and dressing. *S*.... Two Points for Don....