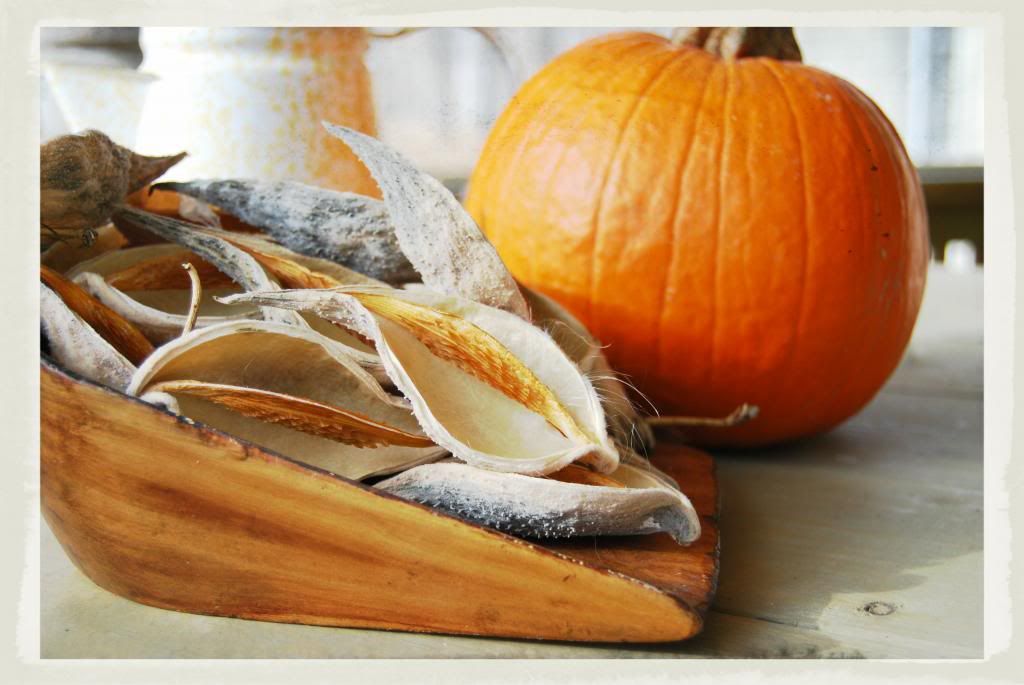 "Give Thanks no matter what..."(1 Thessalonians 5:18)
Dried milkweed from my garden--- long passed the days of green leaves, pink flowers, caterpillars and monarch butterflies. Just goes to show there's beauty in everything if you look for it.
I will get better in posting updates. I have been quilting. I've worked on some Christmas decorations and Christmas gifts. I always want to post photos. But I leave for work in the dark--- and come home in the evening to the same thing. So that leaves lunchtime forfeiting food and heading to the woods with the camera. I had one day when not one but BOTH camera batteries were dead.. but if I have to correct my own mistakes, I don't makes them a second time.
So in the interest keeping secrets---
These babies will be half square triangles I made using a new triangle method.
I plan on enjoying family, friends, and food today. I'm hoping to put a needle and thread in my hands some time. The one thing I will count on is appreciating my blessings-- my family, my home, my pups, my job, and my faith.......