I've completed Eric's Quilt. I stuggled getting a photo so this is it. I used straight line quilting for that "Pottery Barn" look. My favorite part is the borders. I called it the Gees Bend method. Truthfully I wish the entire quilt was made that way. The label on the back had words of wisdom from Mom and the finish line...
Quilt made by your Mom---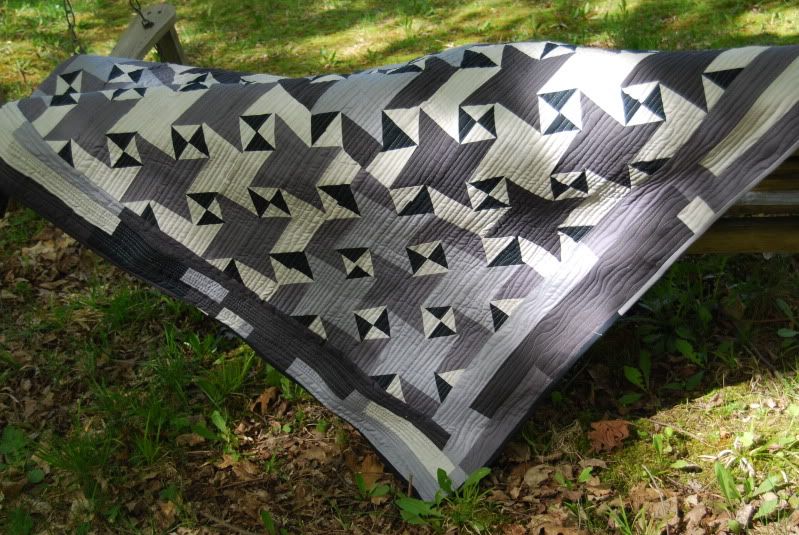 We had family Don's Mom and sister come from out of town. We travelled downstate together. With Don's sister there it was like having a personal photographer. We even facebooked the dean calling out Eric's Name. He's officially a Pharmacist--with a job. And we count our blessings everyday. Short of the day he was born--- this was right up there....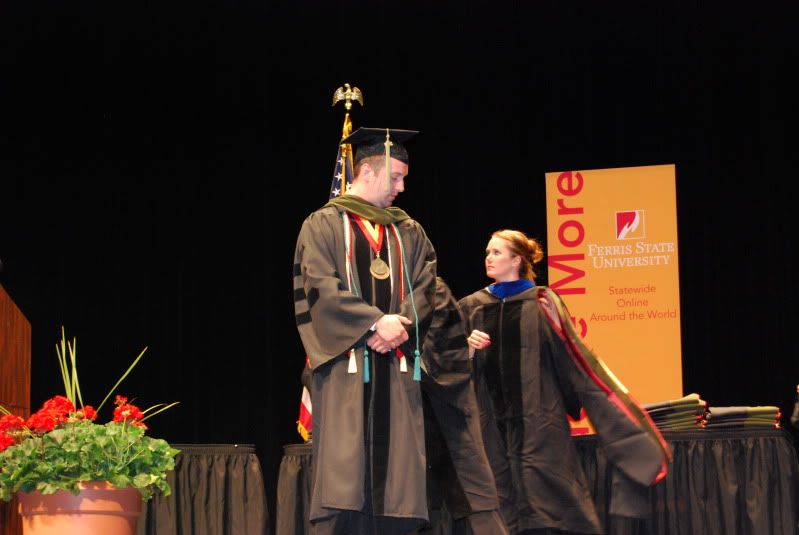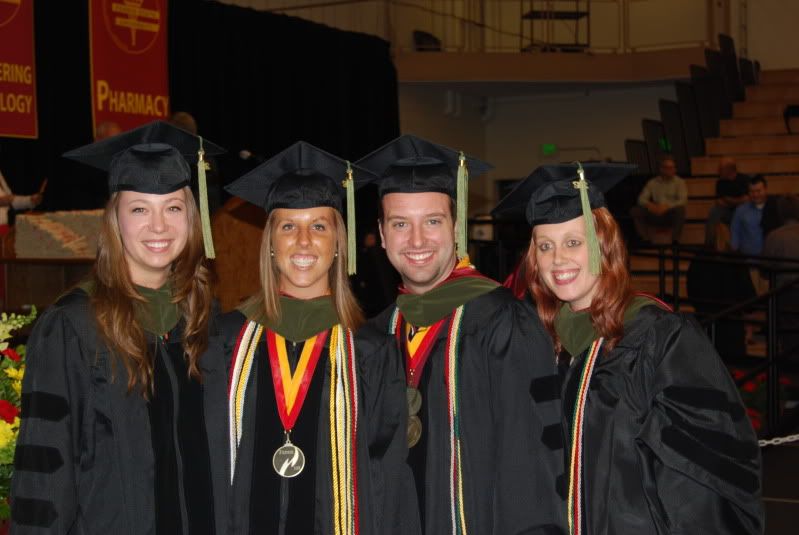 Here's a photo with a couple of his close friends. I made quilted journals for them--- and yes I was stitching on the way down across the Mackinac Bridge and wrapping gifts in hotel rooms. I did not take photos, but here are the fabrics I used. While I never knew Krista and Aimee that well, we've become Pinterest and facebook friends and email back and forth. I chose fabrics that reminded me of each girl.
I also got each this necklace....
http://www.lisaleonardonline.com/sterling-my-treasure-necklace-P215C45.aspx
Lisa's jewelery just fit the occaision. I had a tag with the word "faith" enscribed, hoping both girls have the brightest of futures.
Next- quilt therapy. I need to garden and sew quilt blocks. I need to quilt without obligation-- without a timeline of a holiday or gift due date. I want to make quilt block for the shear fun of doing it. I want to work on sharp corners and straight borders. I feel like I've gotten sloppy in all the rushes….
Hoping for a summer slow down--- Thanks for all the notes checking on me. I ready to find a balance in life again....