Hot off the Ironing Board....quilt blocks are coming along nicely. With it warming up outside, these did not even get started until 8 p.m. Thursday night. It's been a tough week at work, but that's why they call it 'work'... otherwise everyday you would go to 'fun'.....
This is Eric's Mother's day gift to me. He mailed it as he couldn't come home..I love the message and the puppy prints. My pups are great company.
Chelsey and Kaina (a.k.a boyfriend) gave me a great pair of tongs that aren't photographed as they are constantly being used. I loved their card...All Mother's understand. There will always be that moment--- that kid's dirty face....when you have no rag, no tissue, no water....The "mommy thing" inside you kicks in...Without thinking you lick your thumb and give what we affectionately call the "kitty wash" to the dirty spot on the kid's face....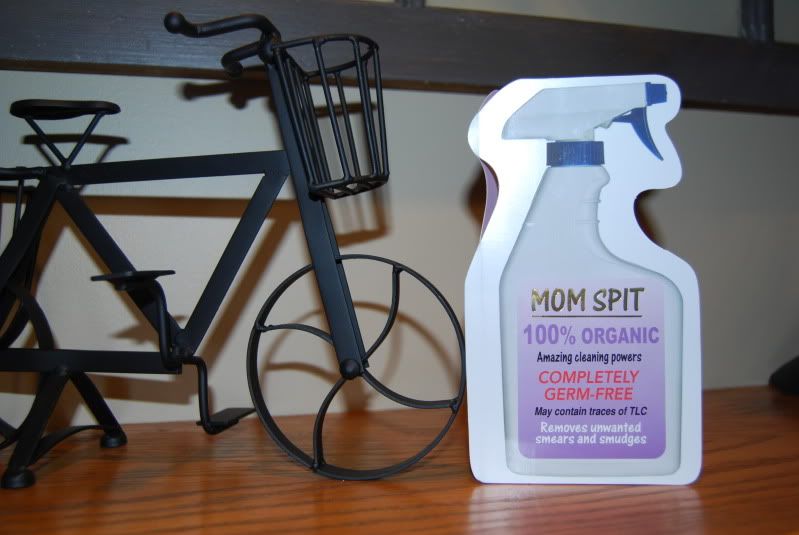 I can remember at four years old, my kids would run up---"Mom, I need a Kitty wash..."
By nine years old---"Mom, ooh gross---you're Kitty washing me!!!"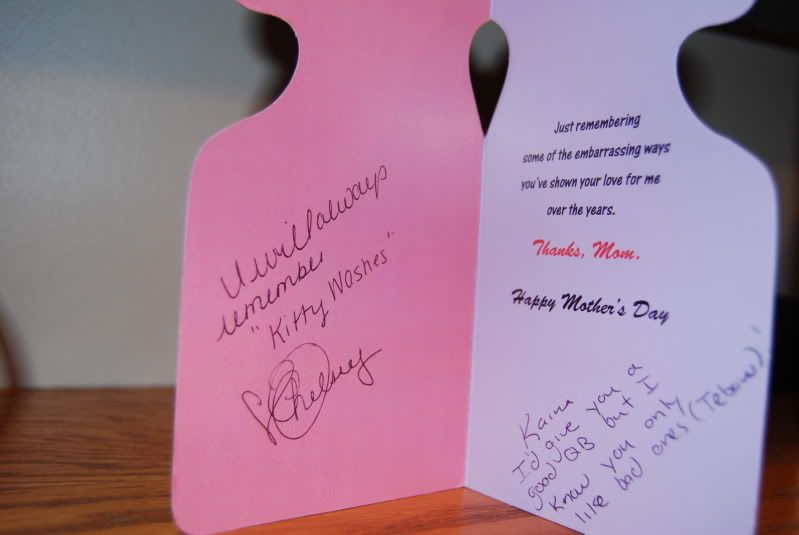 I'm off to run the pups this morning and play in the flower beds the rest of the day.
Living in the U.P. when you get days above 80 degrees you have to embrace them...