It all started with this
apron
.. Chelsey is running with a group of girls that do Pinterest. When I saw the apron I decided to make them for Chelsey and three of her friends. I pictured a cute hawaiian print or a plaid--- Walmart was my first thought. At walmart the shirts were still $16.00 each--- for something I didn't even know that would turn out. So off to Good Will I marched. Not a ton of options, but I found these
Think about it.. a man's dress shirt really doesn't get worn out. They get rid of them most of the time.
Each shirt became an apron:
Then I added a cookie mix. Next trip to the store I found cookie cutters. Then I found a spatuala for each-- the same color as their aprons. Oh and recipe cards.... I had to get these wrapped and in the mail because I kept adding and adding... So much fun.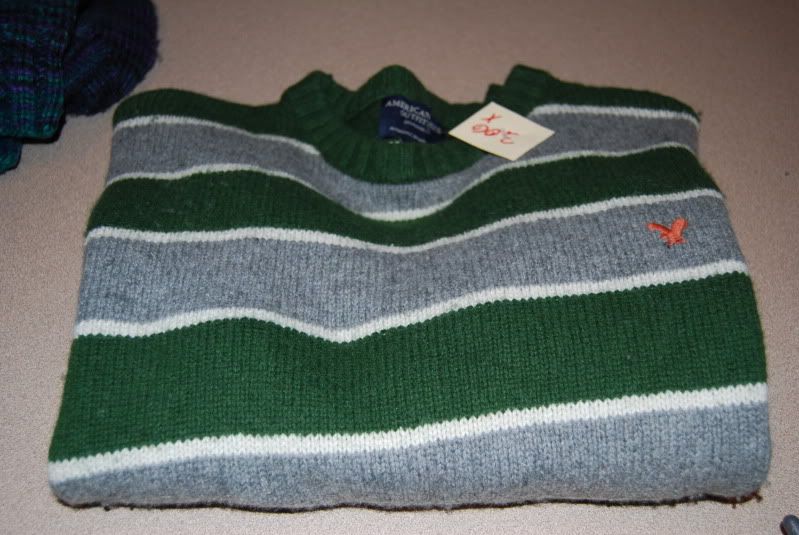 I did a sunday school craft that required mittens. I don't knit and couldn't find any mittens so I found a $3.00 American Eagle Sweater at Good Will .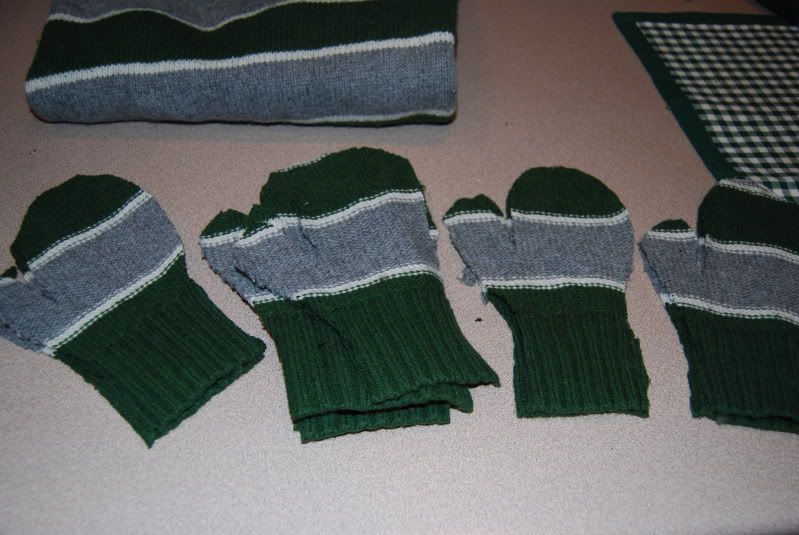 I cutt out pieces.
And created mittens for little kids:
Our office has an all girl Christmas supper. You have to bring a ten dollar gift exchange. No chance to sew, but I stumbled across some great dishes.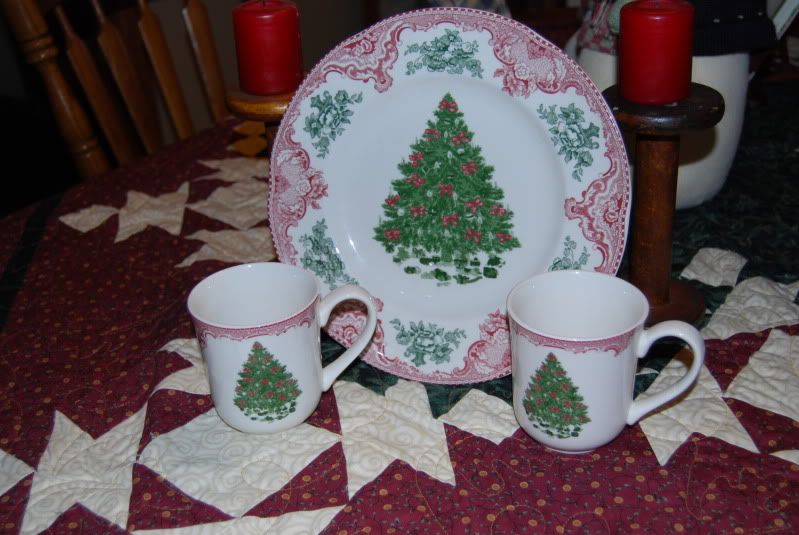 They were INCREDIBLY hard to part with... But they went to someone that would appreciate them with a note : Share Christmas with a friend....
My College kids will be home on Thursday. The tree is up. The packages are wrapped and the stockings are full.
Bring on Christmas.....