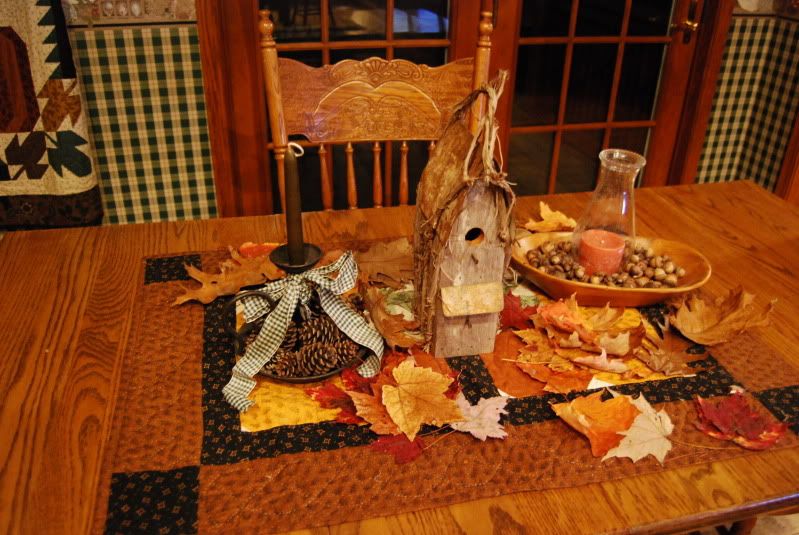 Tucking away the fall decorations is complete. I always laugh. The table starts out with the quilt and candles. It seems like everytime I take the pups for a run I bring leaves back. Those aren't plastic. They're the real deal. By Thanksgiving you just about have to rake the table it's so full of leaves...but they are beautiful.
I've been out of pocket-- But I completed the last of my four classes in Madison. I am now certified in Supply Management and Procurement. Yeah, OK.. So what. But It's done and in my book, I had a blast touring quilt shops along the way. I met some great people--- I feel smarter just sitting at the table with some of them. And while I'm not a joiner or outgoing in any sense of the word--- I traveled and walked into those classrooms and didn't crumble...huge for me.
The pumpkin quilts are folded away until next year. I try not to wish time away, but I already look forward to harvest season next year.
Gratitudes:
1. My quilt cabinet
2. My glass of Iced Tea-- always in season, I'm from Louisiana.
3. Email photos from my kids.