Both of my kids are home-- bliss.... We've been cramming 6 months' worth of fun in the past 48 hours.
Here's a snapshot of them coming in from ice fishing.....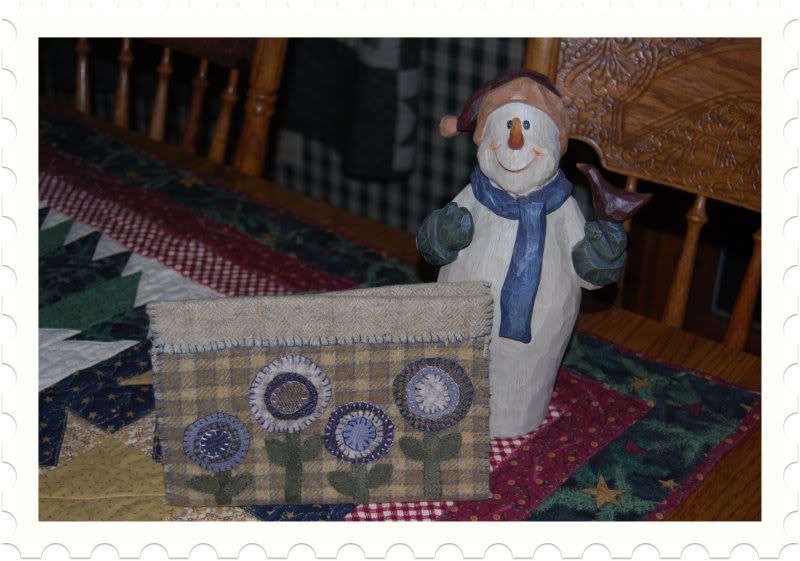 Last minute sewing is complete. I didn't get half the projects complete that I dreamed over...but does a quilter ever really finish "it all"...
Sue
sent me a surprise package-- a quilter's Christmas ornament.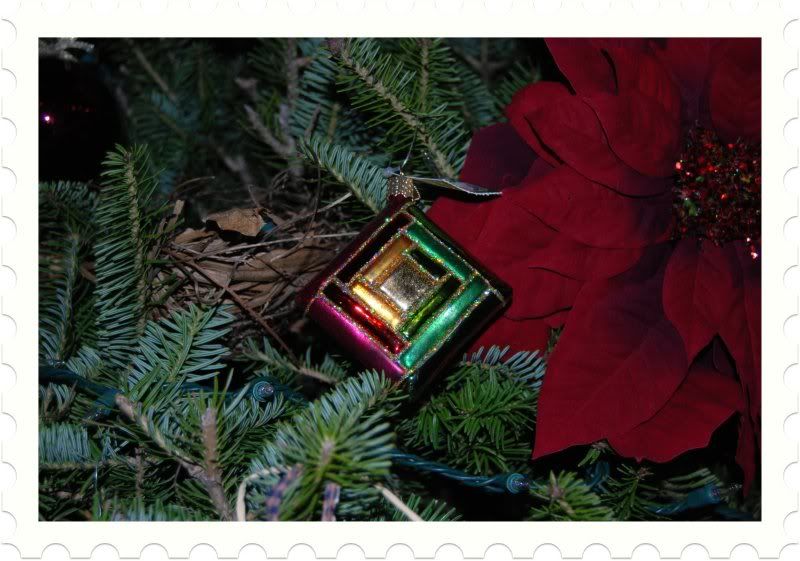 That's a bird nest next to it. I have about a dozen of them on my tree.
Michigan Christmas' are definitely filled with the Snowmen from her as well:
Here is s snapshot of our Mantle this year. I made the wreath to fit on the window frame:
Mary
knows the luxury of DMC floss and sent me a pin cushion and thread with the tiniest of stitches: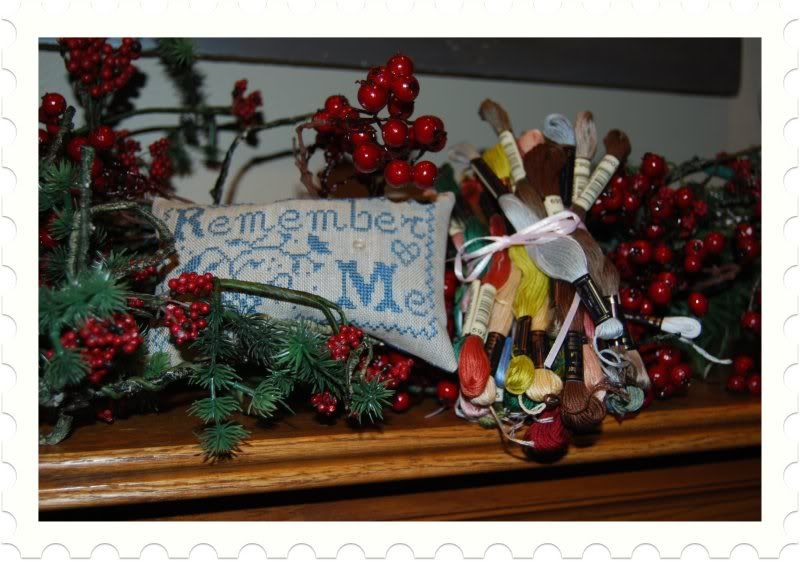 We're having our big Christmas dinner today -- Steak and Shrimp-- We're sharing the kids with Chelsey's boyfriend's family tomorrow (a growth moment for me)We've have church and and presents to open tonight...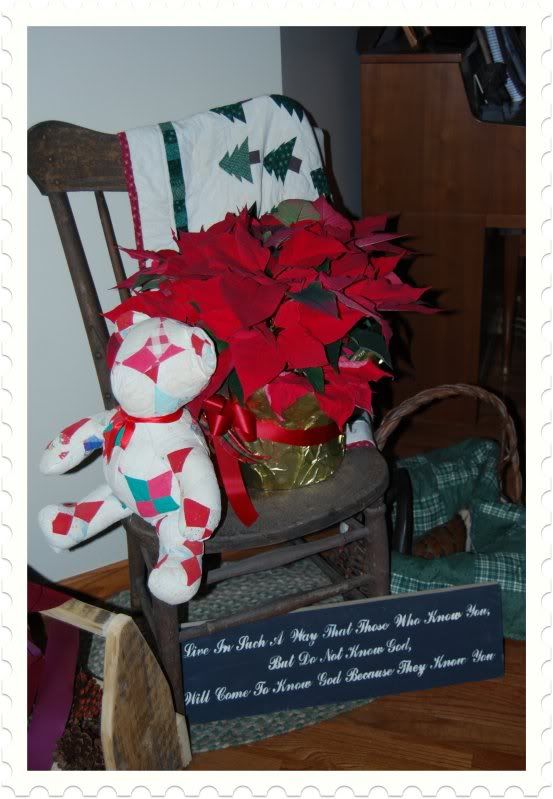 Gratitudes:
Safe travel for Family
Having those I love close
Health and a Home with a warm fire
Snow falling for Christmas