A few weeks ago I took a beginners wool quilting class with Lisa Bongean at Primitive Gatherings Quilt shop. It was three hours of fun. There were four of us in the class—one lady travelling from Nebraska, a gift from her husband. Here is the penny rug that we made in the class.
I went with a friend that has only been quilting for about three years. I learned a Quilter's Knot. She looked at me, "you didn't know that?" No, I didn't, everything I'd learned about quilting I had read and taught myself.
Lisa taught us about different kinds of wool, techniques on transferring your patterns to fabric pieces and showed us different kinds of perle cotton threads. The backing of the penny rug was a brush cotton.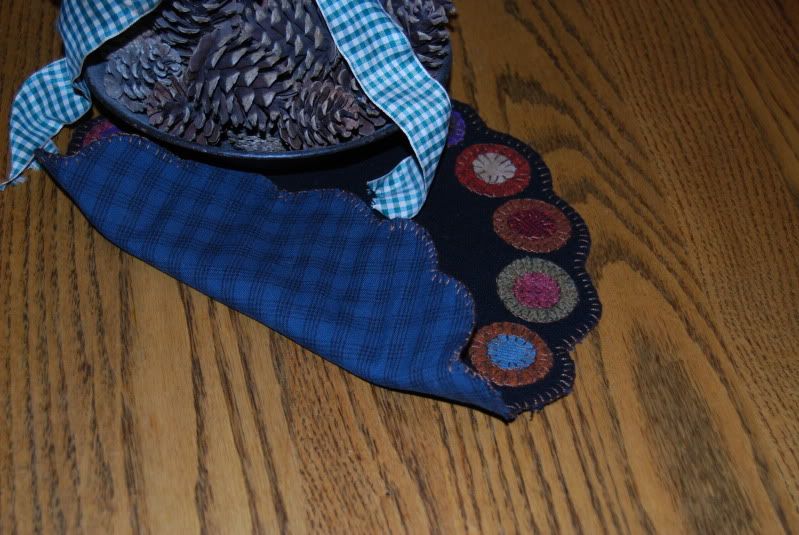 I'd take the class weekly if I could. I really enjoyed myself.
In addition to the lesson material, Lisa shared her plans for quilt market, her plans for the shop in the coming year, and how she picks what to put in her shop.
I came home--- finished my class project--- and prepped by first solo wool project. While the photo doesn't do it justice, it just seemed fitting to put it on a tree branch. It's called 'Nest', from Lisa's Summer Gatherings Book. Perfect to carry along or sit outside and work on.