It became "affectionately known" as the Ugly Baby Quilt at our house. I have a wonderful friend who has a daughter expecting a baby girl any day. I've known for 8 months. This will definitely be an "uptown" baby, so I saved my quilting allowance for the perfect fabric. I studied patterns and chose a schibble pattern from Rosie's Quilt Co. and then added an extra border. At one point in the game, my daughter even questioned on whether to give the quilt or not. But geesh-- I had followed the pattern. I had used charm packs from the Birdie line from Moda. There was a sizeable amount of funds in the project. Somehow every thing just didn't mesh together. But there was tons of heart in the piece so I quilted it and after I sewed the last stitch of binding I decided I liked it.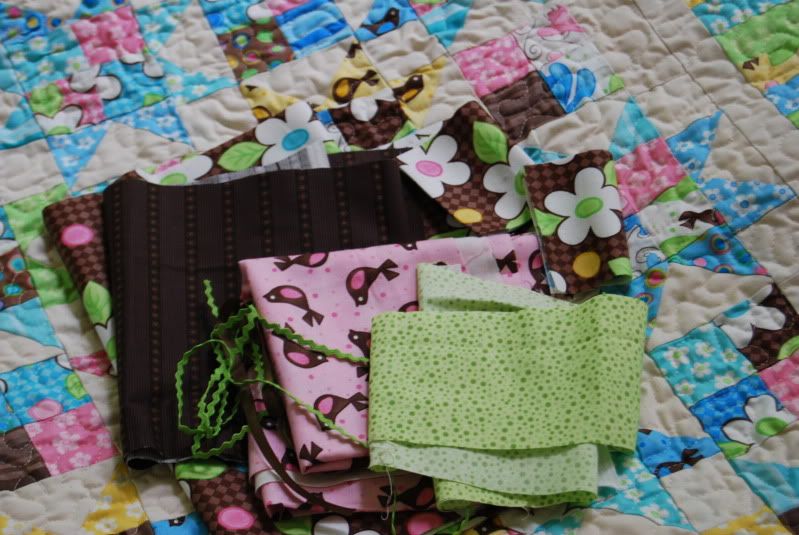 I'm adding a fat quarter and scraps to make a bag to go with it. Funny how the smaller the baby the more "junk" they need. This will be just a small bag for a quick trip or extra diapers.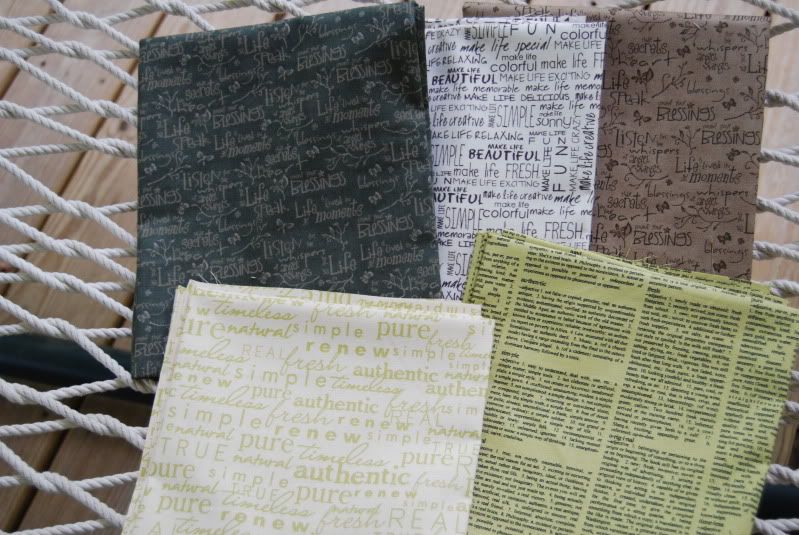 These are sale fabrics to stash away for Chelsey "just because gifts". I love fabric with words on it. I figured these could keep her inspired with her writing. These aren't even my first picks. But playing the "sale" game it's a chance you take.
Napkins I found recently to go with my yellow dishes.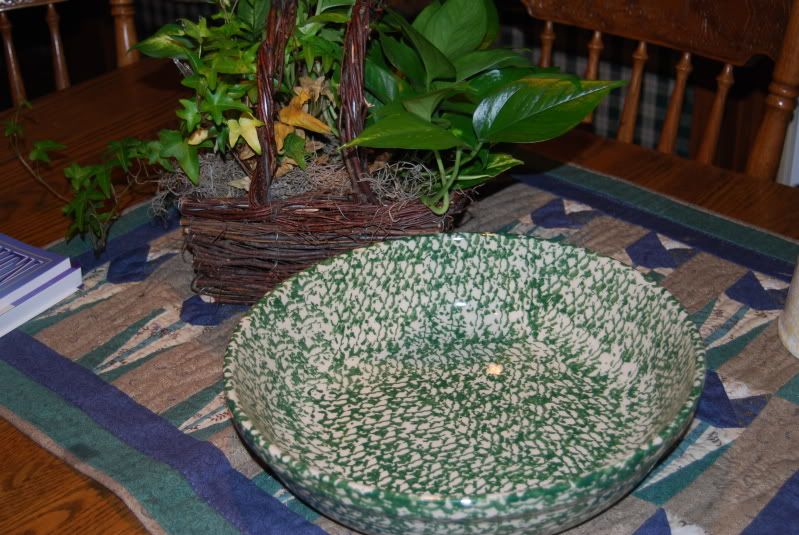 A friend gave me this wonderful salad bowl for my Green Kitchen. I'm completely in love with it.
We've been in the middle of a drought, but this week we've had daily showers. I know we desparately need it. I just wish it would do it at night. I've been catching up on reading and sewing. I finished "The Nest". I just have to frame it. This has been a great summer.
Gratitudes:
Friends stopping by for visits.
Embroidery Threads
Sprinklers for the garden