I've been busy --- but there's been tons of sewing going on. It's a bad picture. But I'll take a better one when it's quilted.
I finished my pinwheel tablecloth. I'm definitely running a season behind….but maybe we'll get an Indian summer day.
I'm not a perfectionist, but I've been working on quilt blocks being better than just "good enough". Before I started this piece I read a lot about making pinwheel blocks. I took pictures of the method I used. And while my points aren't perfect--- I'm really pleased.
I started with a charm square and the same size piece of muslin.
I drew an X point to point.
Then I stitched right on top of that line..
Next, I cut top to bottom and side to side..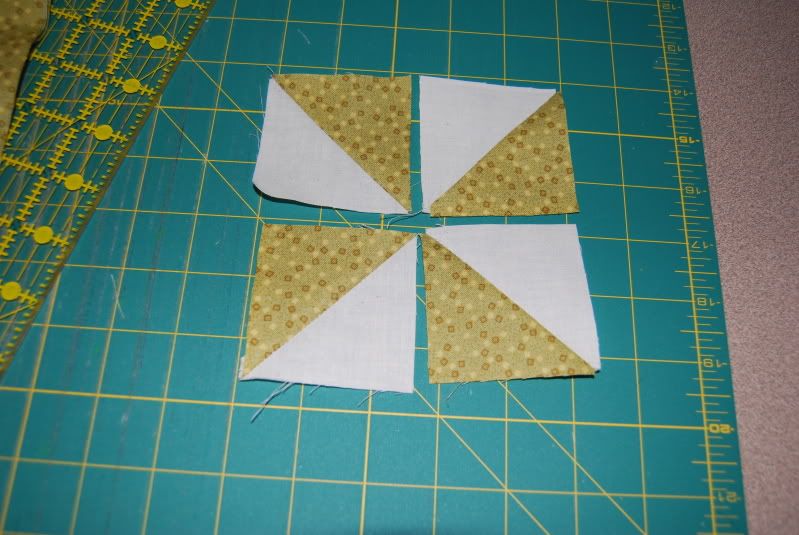 When you open the fabric pieces, you have a great half-square triangle.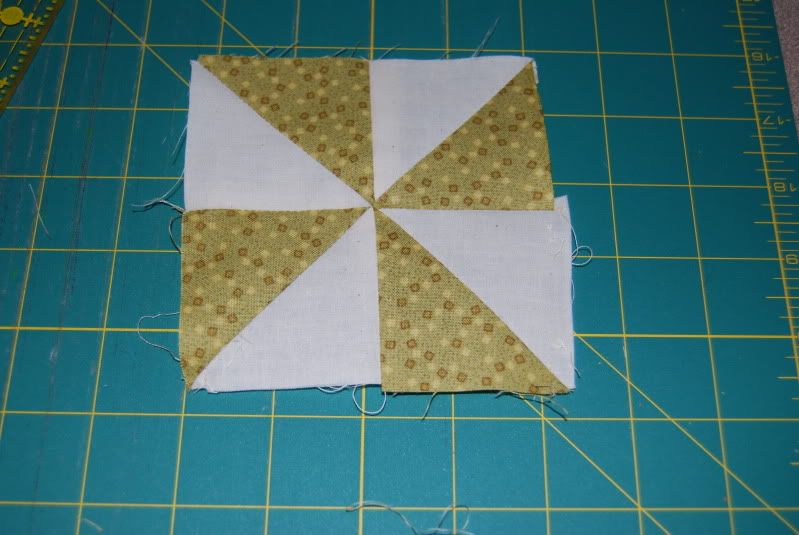 I used my quarter-inch foot on my machine and game up with the pinwheel blocks.
My quilt was made with two 40 piece charm packs plus 1 block out of the border fabric. The quilt finishes nine blocks by nine blocks, with borders, 54 inches square.
I emptied all the junk out of Eric's room. Just piles of stuff I don't think he'll miss. I got tired of my kitchen being trashed with things only a quilter would appreciate. I moved my machine and ironing board in his room. He won't be home until Thanksgiving. I even have three windows…. I'm still debating on telling him….
There's a quilt show in a neighboring town. I'm going to knock out the weekly cleaning and go. I'll bring my camera. I'm looking forward to it.
It's supposed to rain for the next six days. I've got some painting---- and quilting--- to keep me busy.
Have a good weekend –
Gratitudes
Pumpkins
Understanding sons (maybe)
Pups to keep me company