I've been intending to post all week. I'm just now finally getting a chance to hit the keyboard. I've been working on my Baskets of Life BOM. Here are two more completed blocks.
The Turbin Squash in the corner came from my garden. I love the colors. They're kind of small, but for a first attempt and a really cool summer, I think they're pretty slick.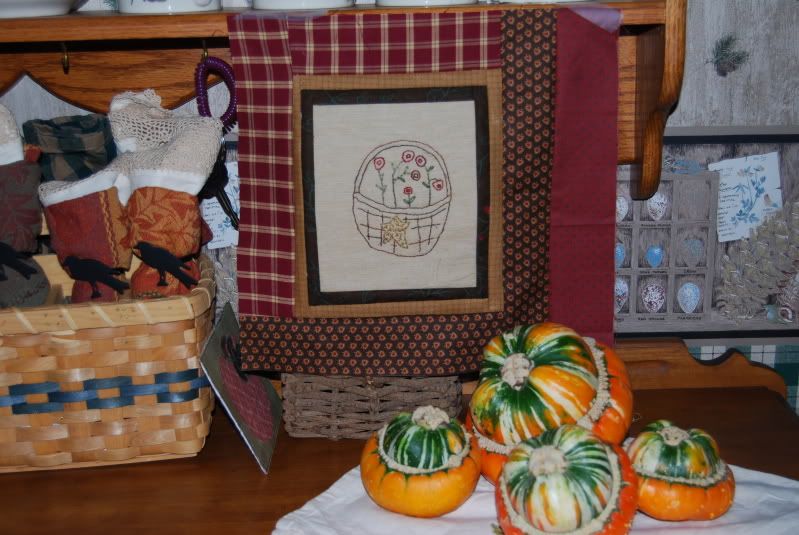 The buggy is ready for the season.
I made the wreath hanging in front. If you look closely you'll see it's made from old Barbed wire. Safety note—I used gloves when working with the wire, as I didn't want rusty pokes. My bicycle has moved to the light post.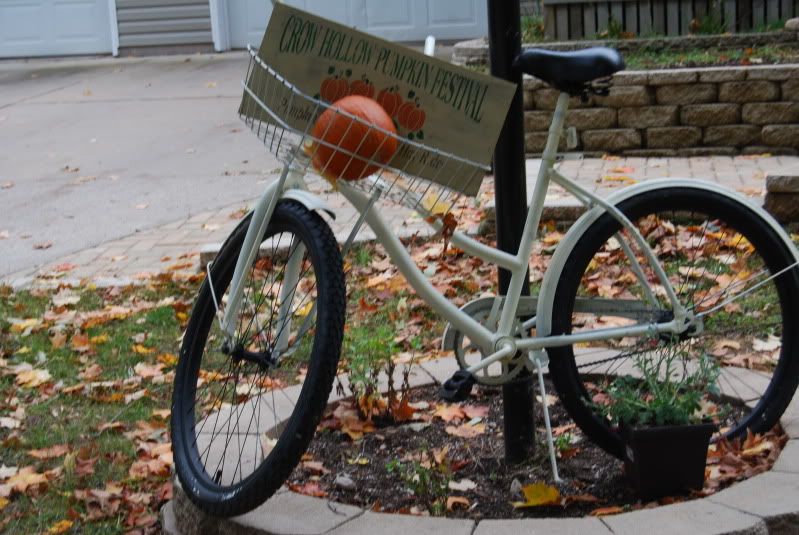 It was surrounded by Chrysanthemums until the deer had a feast one night.
Yesterday I received a surprise in the mail – an awesome Quilter's Angel holding a thimble.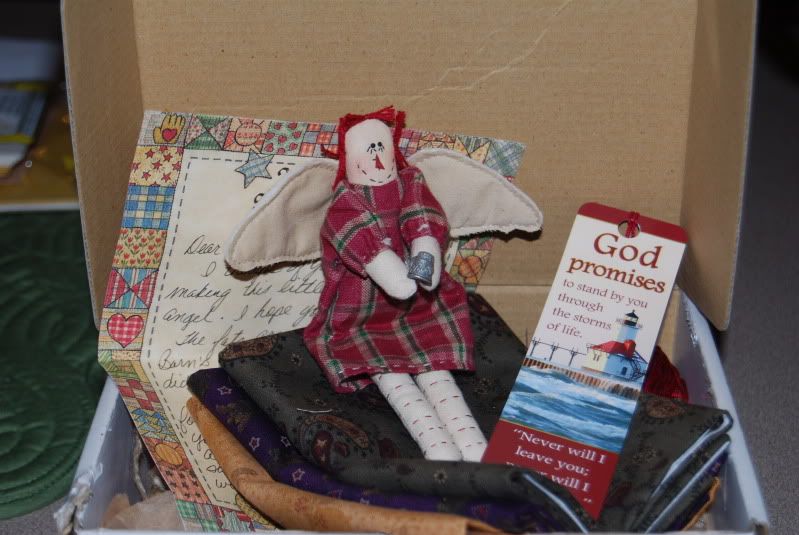 It was a "hug" just when I need it. The fabric is fat quarters from Buggy Barn's newest line. Thanks again Karen. Your kindness will be truly remembered. I hope to pass it on to others….
Gratitudes:
Angels – both the "Quilted" and the "Quilter" ones
A good night's rest
The weekend ahead