I'm still here. I got socked with a huge cold – but thanks to Nyquil and Dayquil, I am on the mend. What turned out to be an incredibly cool summer as transformed in to a really warm Fall.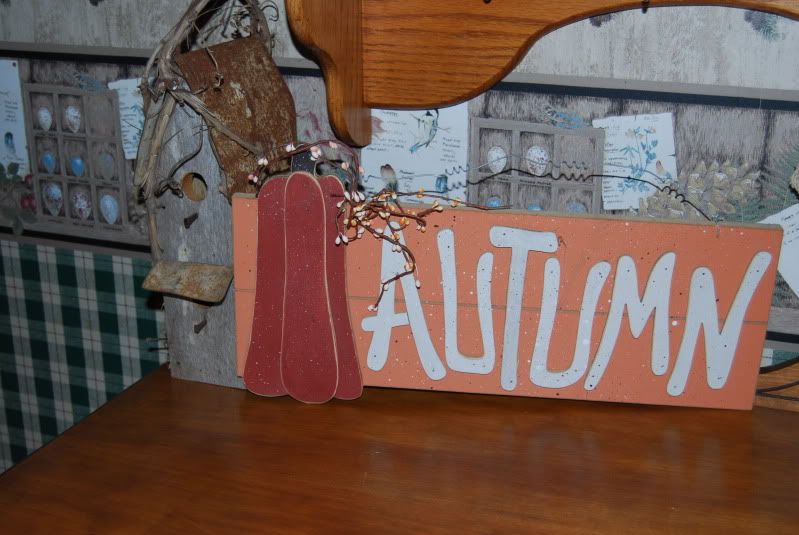 We've had a couple of frost warnings, but I've turned it over to fate---and the garden is still growing. Tomatoes, cucumbers, and snap beans are still getting picked daily.
I'm that quilter that is always a season behind in projects. My home is decorated in the Northwoods cabin look with evergreens and browns and rust. Perfect for the fall – but springtime and summer occasionally run short on seasonal colors.
I had intended on starting a quilt for Eric when I walked into my sewing room and decided to pull a project on the table rather than put it away. I had two packs of charm squares sitting right next to the quilt frame.
Dandelion Girl- by Figtree quilts
. I have a set of yellow graniteware and wanted a table cloth for the dishes. I love charm square packs--- I've bought several just to share. This is the first chance I've had at cutting them up. Yep—I'm that person that usually keeps one in her purse just to wish on.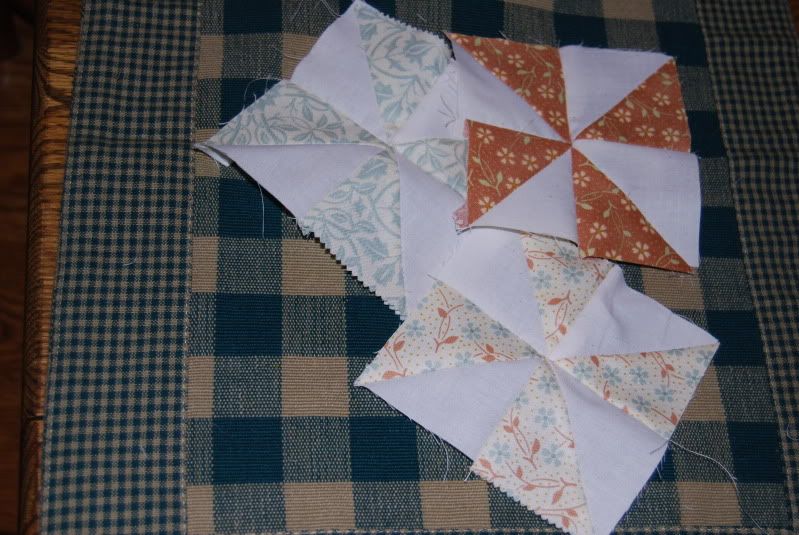 I had been admiring pinwheel quilts.
Vanessa
, and
Jodi
have displayed different styles on their journals. I've been guilty of doodling patterns on legal pads when I was supposed to be paying attention to conference calls. So after research, here's the color scheme and my first stab at pinwheels. I had read the horrors of bulky points, but Jodi gave a tutorial on the
Moda bake shop
and I decided that would be the way to go.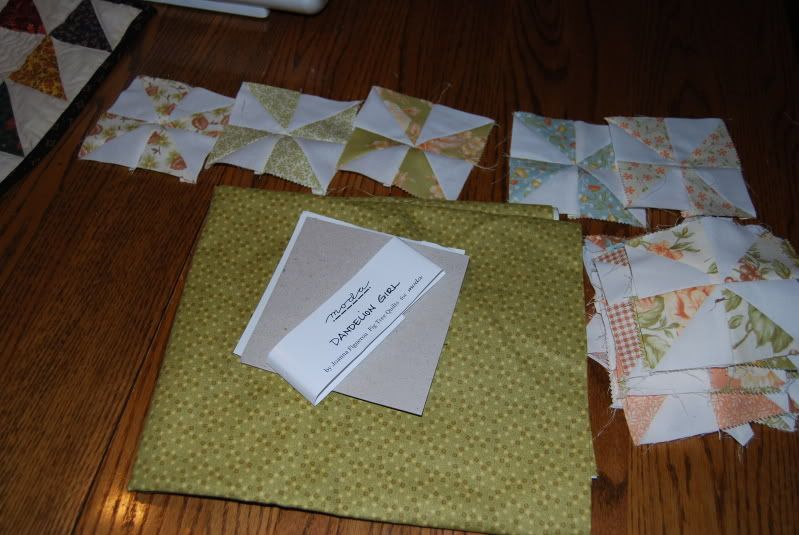 I'll finish with 81 pinwheels -- each pinwheel measuring four inches in width. Muslin is the alternating color. I've been on a kick with Muslin. I even have a backup plan that if the quilt is too bright for my kitchen I could tea-dye it to blend. Hopefully I'll get to work on it tonight.
My yard needs mowing – but it is raining today – I think the good Lord is demanding I quilt instead. I have a friend coming over for supper tomorrow night. I want to show her my progress.
Gratitudes:
Camp Road
The Good side of Rainy Days and Mondays
Wintergreen TicTacs