It's raining—both literally and figuratively. I guess the sign I made fits.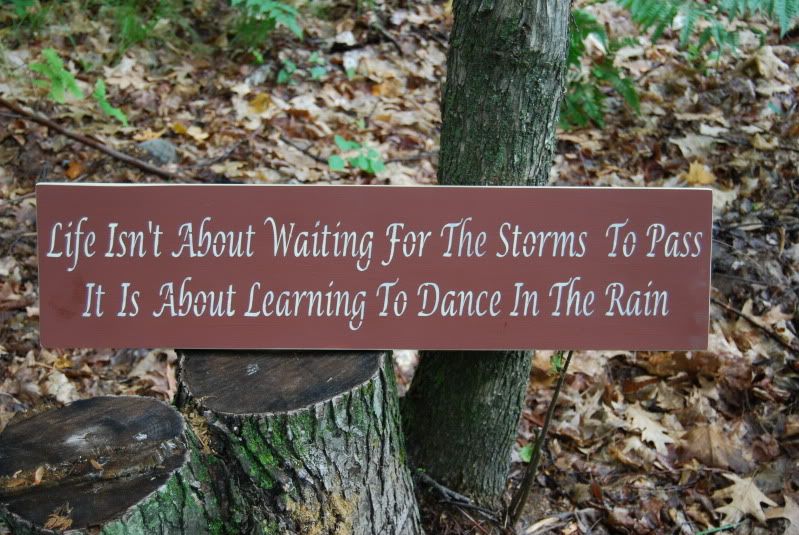 For the past three weeks the boss has been telling others I was laid off. He has this plan that everyone in our office takes a week off with unemployment because of the economy. Well, week one went by, and I wasn't. Oh yeah, I had taken a vacation day and came back and my name was on the payroll girl's email—I got the cc copy. (I sound bitter, don't I). Then the rumors went around again on week two and I was still working every day. Week three comes around and I get the notice. It could always be worse. It's just for a week until the next rotation comes around. I think God was definitely telling me I need to slow down too. The boss said, "It's nothing personal," when I asked how much money was the company saving by doing this….But funny, when it's happening to you—It sure feels personal. I can think of a million things that are going undone --- but someone in the office said… when it's your turn, you just walk away. It's not your problem anymore. I'm really trying…..
So, I went home and picked daisies for the table.
I love my new paper napkins—a Walmart special. I changed a few quilts around and changed my dishes on my shelf.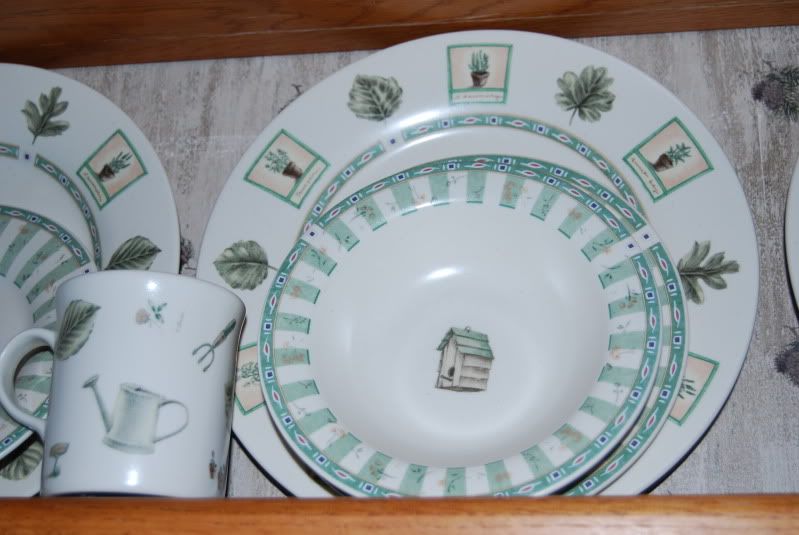 I make lists--- Lists for quilts to make, chores to do, gratitudes, reasons not to be angry… I'm a list maker. I'm hoping to post every day I'm off—because I'm going to keep things in perspective.
Quilting has taken a back seat—truthfully… it's been all the way into the trunk. Summertime, kids being home, family stuff, have all come before the needle and thread. That will change this week. Here is the Basket for April BOM at
Country Loft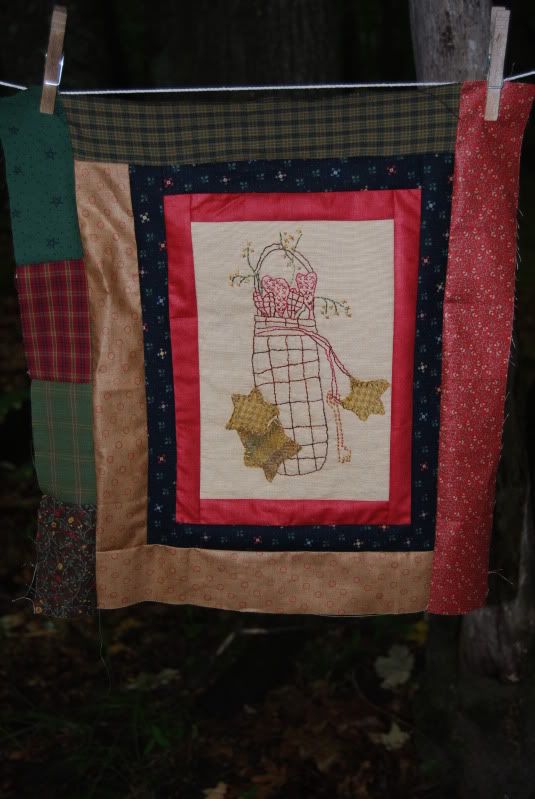 and the March block for
Ruby's Garden
.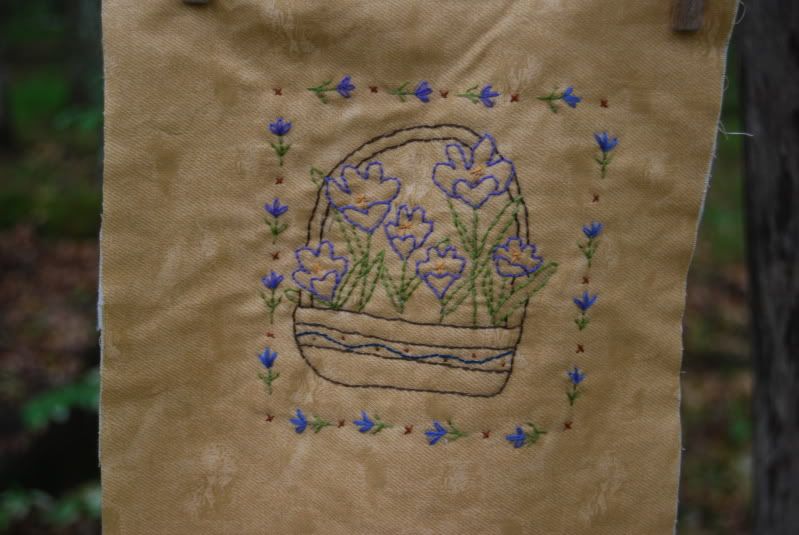 Yeah, I think I'm getting my groove back.
Well, the rain has stopped—both literally and figuratively---I've got week off and didn't have to use vacation time.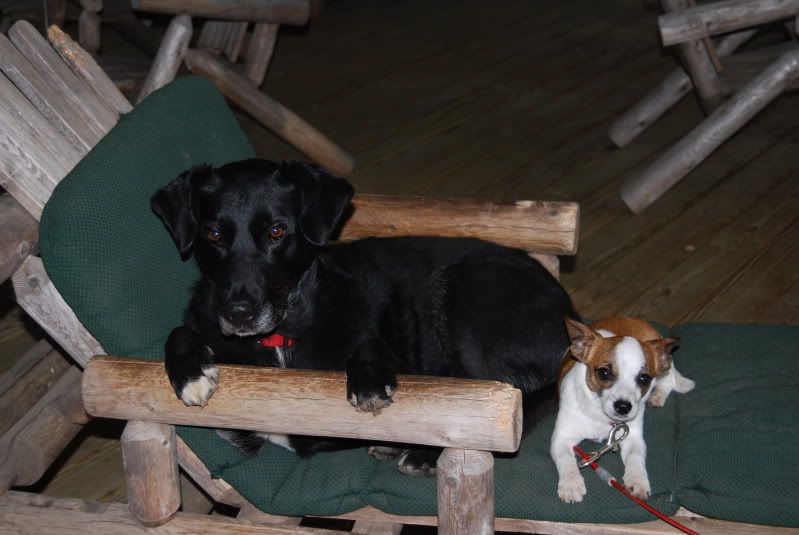 These two guys are becoming buddies and they are ready for a run….
Gratitudes
my family
summertime
Corn on the Cob—w/lots of butter