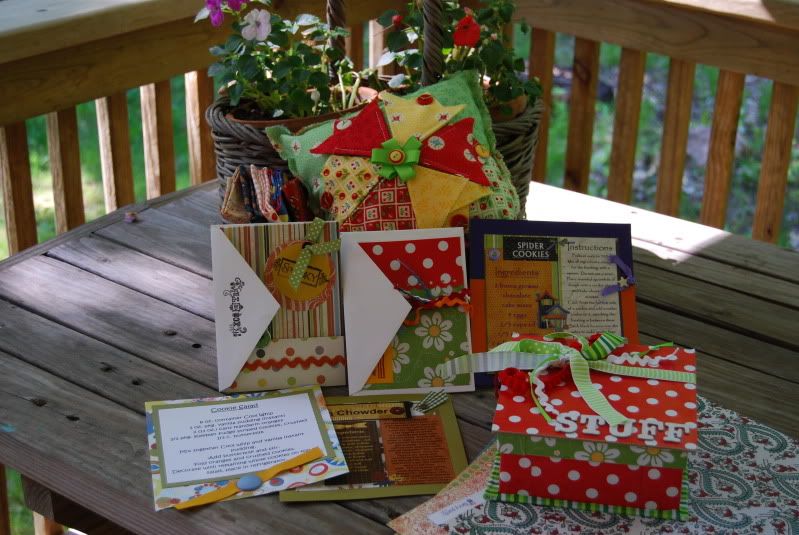 Summer is in full swing with hardly time to stay in and type. I wanted to show the surprise I received from
Tanya
on Saturday. Handmade gifts from Utah--- there's fabric, paper, recipe cards, cards for sharing and a handmade box that I'm fighting my daughter for. Thanks again for sharing your talent.
We've been working on housebreaking Chelsey's pup. I don't know if he's trained or we are. He is reminding me that puppies are a lot of work. Chelsey's being really responsible and taking charge of him, but puppies take more that one person – exhausting.
Weather has yet to hit 80 degrees, but the garden seeds are popping out of the ground.
Snowshoeing has been replaced with watering flowers, biking and running Ransom along side of the road as the bugs are real thick in the woods.
Gratitudes:
Quilting friends
Letting go, kind of like being Brave enough to ride the bicycle with no hands---(even for just a few seconds)