In all the hurry of Christmas coupled with the "tonsil" episode I forgot to get a snapshot of the gift I made for my friend at the office. Here's the pattern.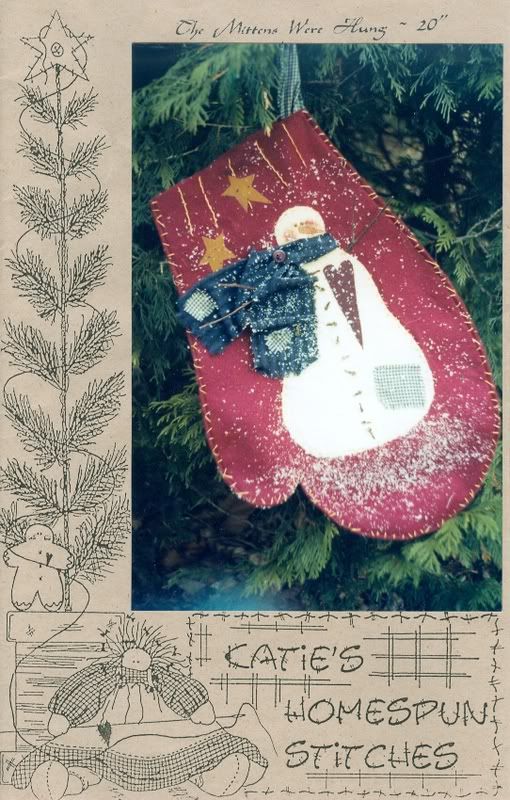 It has whole cloves for button and grapevine curls for arms. Lots of fun to make. With the red and the heart on the snowman I thought it would suit her front door through Valentine's day. The scarf is tacked on with the button and tucks just like the picture.
The weather has turned our house to a version of the North Pole.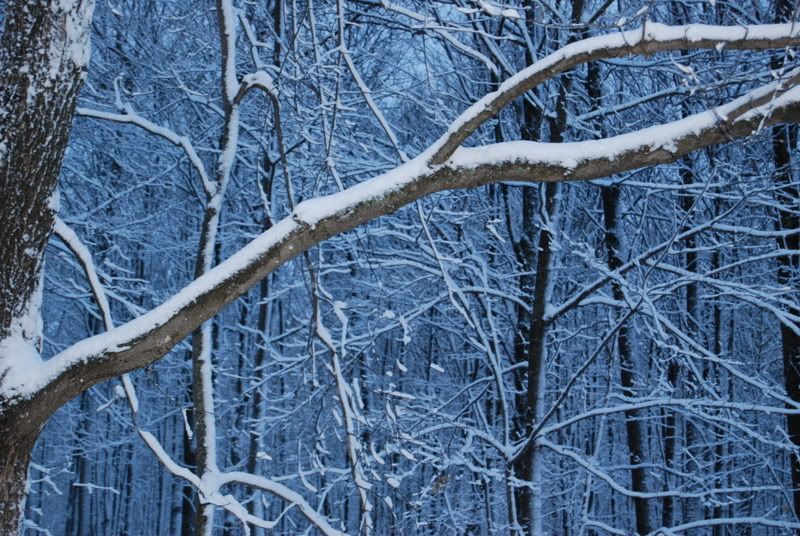 It rained throughout the day yesterday and froze with a couple of inches fresh snow to top it off. Great snow shoe weather if you have to find a bright spot. Good for quilting too.
I was packing up my cookie cutters to take back to my Sunday school class for 'play dough' lessons.
I'd like to say they were the neat red handle antique ones, but truthfully they are Rubbermaid. Beside cookies, they make great quilting stencils so don't put them on the back shelf without thinking of the possibilities.
Tomorrow I begin a new adventure of my own. My work has shut down the offices for a week due to "economic" stress. I could get on a tall soap box about the entire thing but have decided to use it as an opportunity of pretend. What would my life be like day to day without that job? There won't be late sleeping in but an afternoon nap will definitely be appropriate. There won't be dirty dishes in the sink and hopefully the laundry stays caught up. There are fantasies of losing 10 pounds but realistically I'll settle for not gaining any weight from having a refrigerator close by. I definitely will be low on excuses for being in a bad mood….
Gratitudes---
That guy on the snowplow having to brave the bad weather first.
Don helping stretch my quilt—I have got to learn that on my own—eventually.
My 3 four year olds in Sunday School saying prayers of thankfulness For Santa--- Yes we pray for Santa in our class.