Where have I been???? I guess I've been just adjusting to life at home without the kids. The economy has hit work hard, so job responsibilities vary. We've been enjoying the weather a lot. It's been pretty mild, so the leave seem to be just clinging to the trees longer than usual.
Here is the view from the 'Front Porch'.
I've tried all summer to get a photograph of the view from the Hammock on the 'Covered Porch' in the back – the day light was just perfect today.
Experts are blaming the drought as for the reason for lack of red.
On the quilting front, I've just about finished the wool appliqué and here are the flying geese blocks.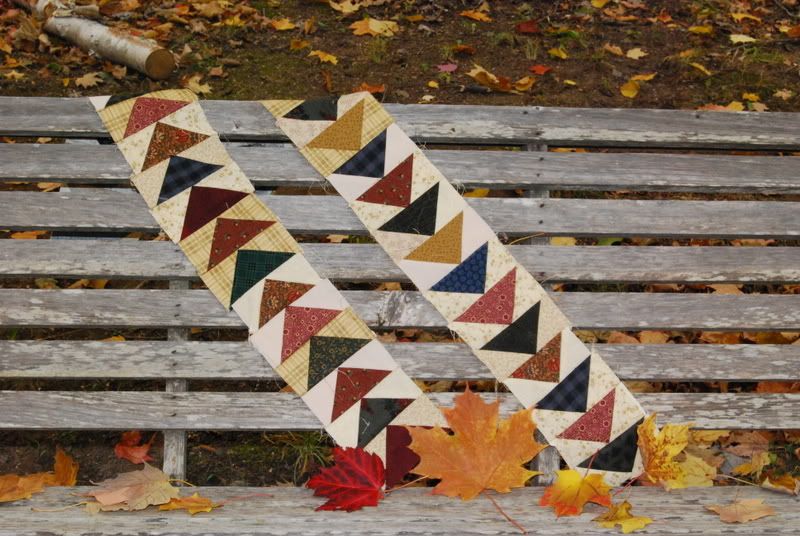 I am determined that my salt box quilt will be the scrappy stash buster kind of quilt, with only the wool being the new fabric purchased for it. You can see scrap pieced triangles of Thimbleberries fabrics from the scrap basket. I thought it was a little too "new" looking after the snap shot and dunked it in in the leftover afternoon coffee to age it a little.
We went bike riding this afternoon as temps reached 73 degrees. That basket came in handy for a quart of milk we needed for home.
A snapshot of my Fall star on the front door.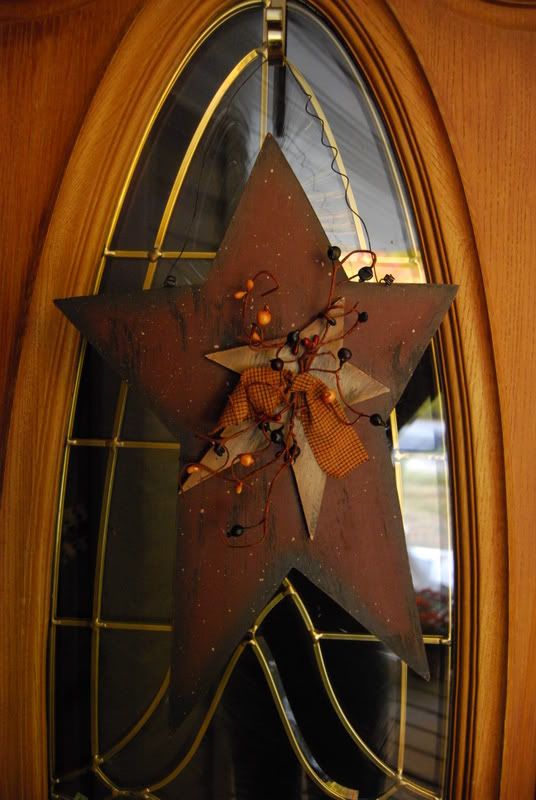 Gratitudes:
A 'Sorta Labrador' dog for company
Home Chef Salads for two
Sleeping in until 7 am