I started a post before work on Monday--- It's now Tuesday and that post is yet to be complete. We had a great weekend. I went to work yesterday and there's always the question: "what did you do?" We caught up on housework, watched a movie, Raked leaves, ran Ransom each day, slept in, and quilted. On paper it sounds incredibly boring…but in "real life", I was terribly content. Guess you had to have been there….
I'm one border away form finishing the Saltbox in the Corner Quilt. Maybe tonight… I made four donation blocks for a friend's granddaughter's quilt.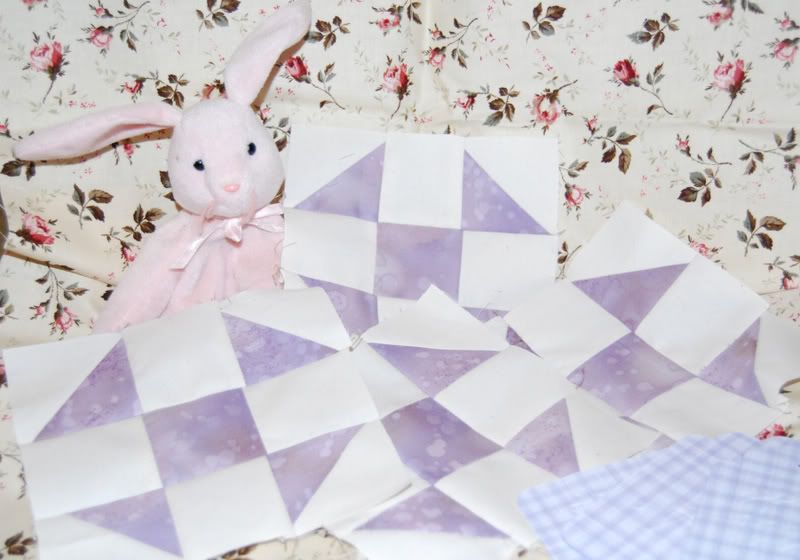 She requested purple… I was digging deep to find purple fabric in the fabric closet.
Yesterday I headed out with the quilted cards and a jeep full of pumpkins for the annual pumpkin drop off.
I felt like Santa. I left several pumpkins and notes on friends' doorsteps and headed home for the evening. Who doesn't smile at a pumpkin?!?!?
I've got 9 days of quilt time left. On November 1st, I have set a goal to make three small Christmas gifts. We'll keep you posted on the progress.