I getting My groove back…The last of the relatives have departed. I'm about to start my second day back at the office. Chelsey's Graduation was outstanding. No tears… more of a feeling of victory I guess. She was asked to speak for Memorial Day on her Voice of Democracy and how she will honor today's veterans.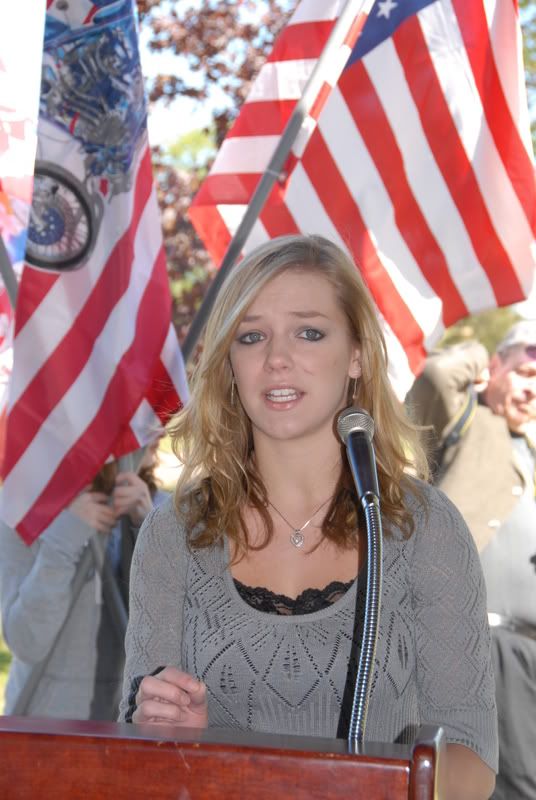 While she is not smiling-- you can tell she spoke with real conviction.
All the relatives got to hear her talk on Saturday. She spoke again at her high school graduation Sunday.
Here is a snapshot in the
same pose
as taken when her brother graduated two years ago.
It was great having Eric home for the holiday.
Yep – I'm probably bragging…But today it's OK that I do.
I enjoyed visiting with my Mom. My Dad shared several stories of my Grandmother quilting when he was a kid. I'll definitely tuck those away.
It was 28 degrees this morning. I've been hauling flowers in every night. Mother Nature is definitely reminding us where we live. I have all of my garden plants and seeds ready to go. My dad and I bought them together. I got digital photos ready to post….probably a week's worth. I'm thankful life is slowing down.
Gratitudes:
Safe travel for everyone home
Green Leaves on the trees
Muslin in my sewing basket