Thanks for the comments from my last post. It's not always easy hanging yourself out there—even for the silly stuff. We're supposed to hit over 80 degrees today and tomorrow I plan on playing in the dirt. I just have to knock out work first.
I have some photos from weekend projects. Here is my basket with the blocks I have cut for my 365-day quilt.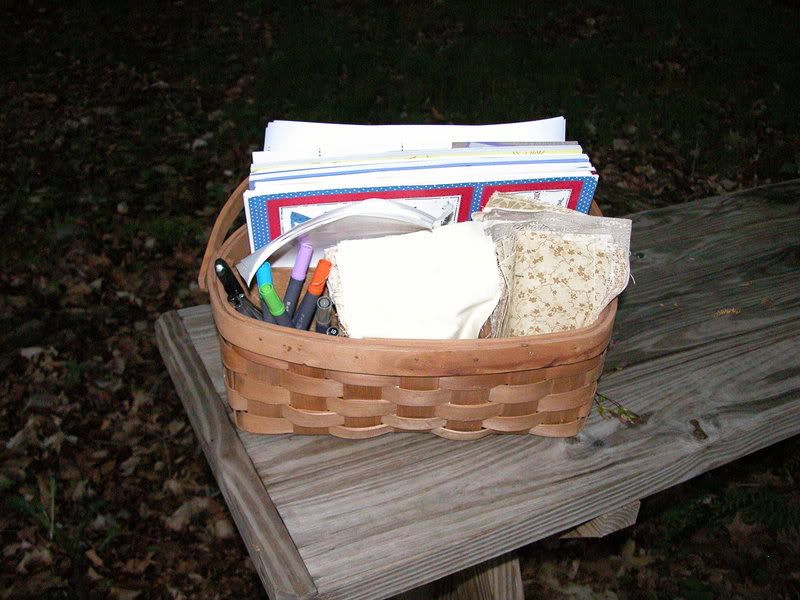 I've got the pens and some "doodling" books for inspiration. I'm looking forward to this. The next photo has my watermelon placemats. I made them a couple of years ago. They're from a Thimbleberries club meeting. I made one block. They're kind of plain but I loved the blue plaid backing and binding, so I went back up to the shop and got more fabric to make a set of four.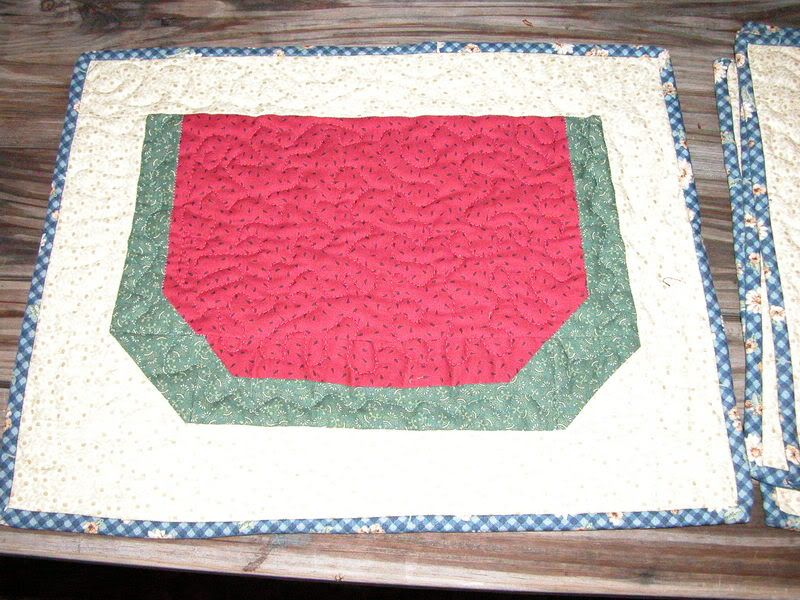 Last summer Chelsey and I found Watermelon napkin rings and I stumbled across watermelon seed fabric on the Internet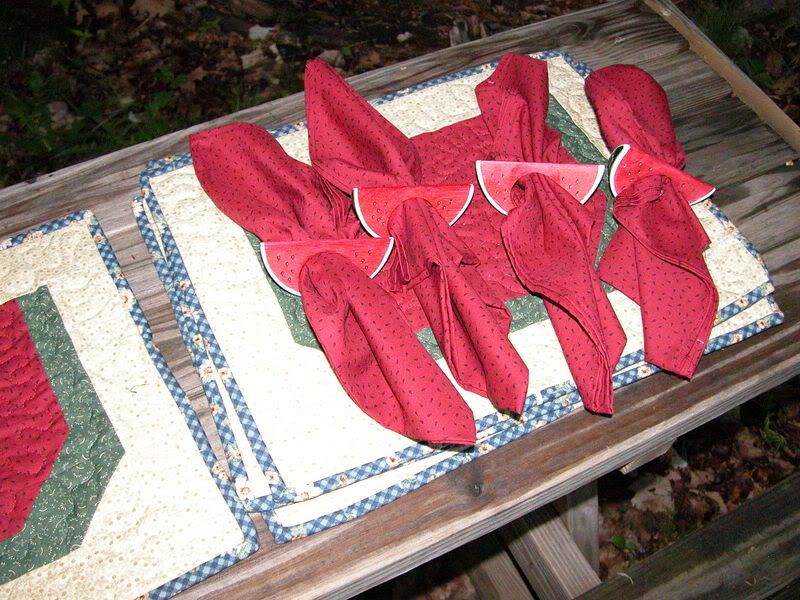 so I finished up napkins this weekend and I have a setup for June on the back porch.
I'm going to defend a gratitude before I type it today. Cooler days. The past 4 days have been in the low 50 to low 60-degree range. While I'm so excited for warmer weather, but the cooler days kept me from planting too soon and making more work for myself by covering every night. The cooler /rainy weather let me catch up on rest and reading and stitches without the feeling of "I need to be raking or pulling weeds". Life been so hectic and now I'm getting back into my routine. I know Ransom is grateful.
Gratitudes:
Cooler days
Eric running Ransom with me
Chelsey's coming home