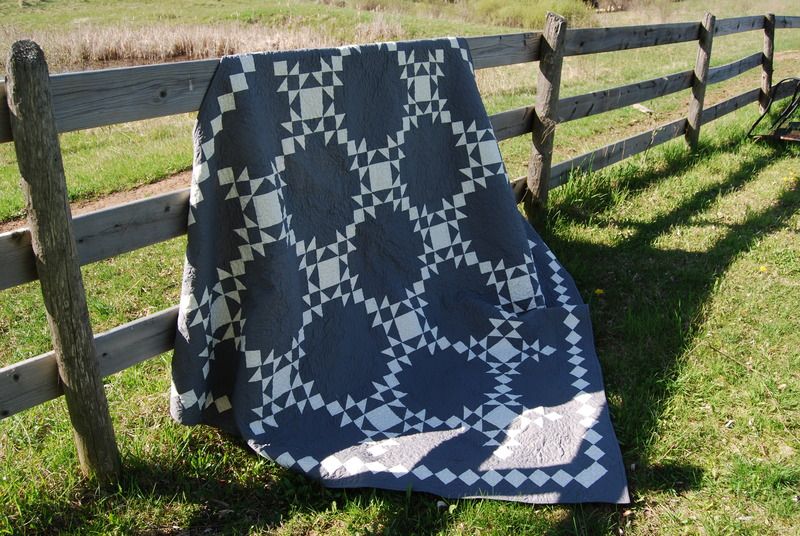 It's a Quilt. Finally completed-- Binding and all. A Brenda Riddle pattern, Bliss, it is called. I completed the center in January and procrastinated about the border. It was a new technique. I studied the instructions for about a month. I finally got brave enough to tackle it. I had purchased the gray fabric before I chose the pattern. I was a little short, but it worked out that I had enough.
In a couple of weeks, I'll love it-- right now I'm just glad it is complete. It seemed like I was road-blocked from completing it. All I can think is-- never underestimate the value of keeping your machine oiled. Makes a huge difference.
I machine quilted it myself -- so it is just a small meander all over.
It will hang in my breakfast area opposite gray hickory floors and then probably rest on the back of my couch downstairs.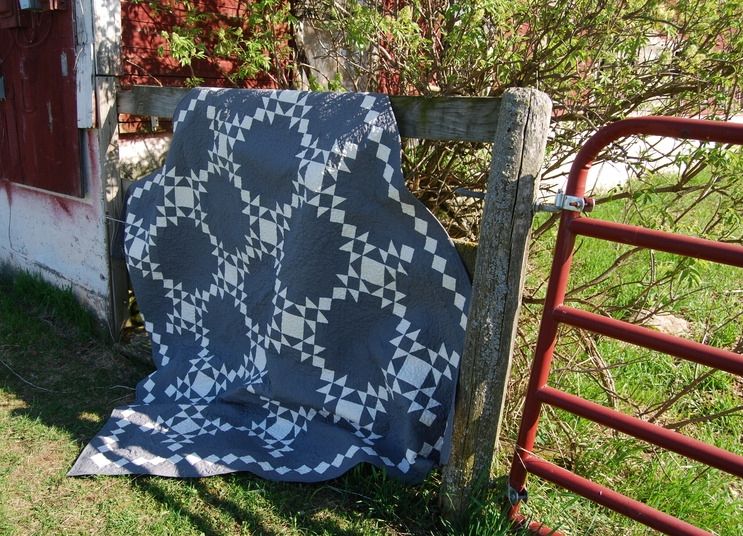 I pictured it in my head before I started and it turned out just that way.
As you can tell, spring is finding it's way to the U.P. Our winter was average. Kids only had one snow day all year. It just seemed like winter wouldn't let go. Still too early to plant flowers or a garden --- so I quilt as much as I can.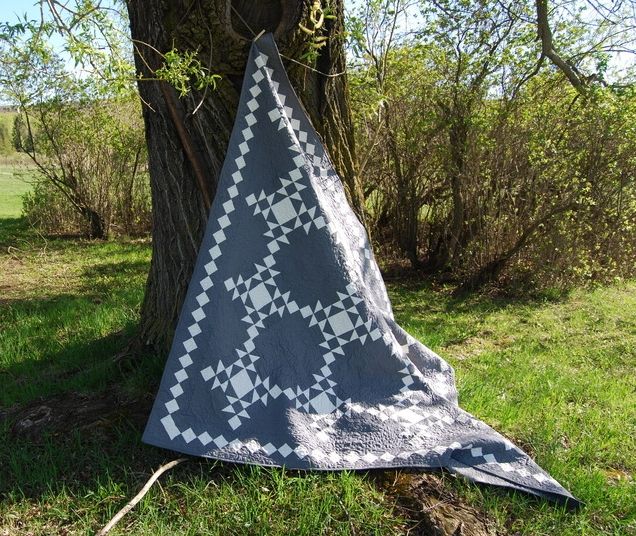 We're all getting older, but daily counting our blessings. Off to work to pay for quilt fabric --
Have a great Tuesday.