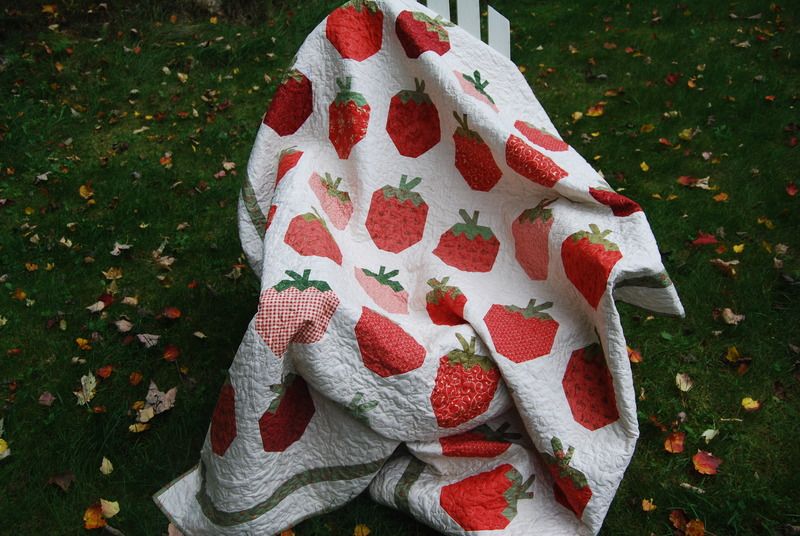 While it may not be strawberry season-- it is definitely a strawberry quilt cover-up season. I started this piece in January with a couple of quilting friends. I believe one used thirties prints and one used Daysail fabric. Me, I chose 3 Sisters fat quarters. There may be some Fig Tree Quilts pieces as well.
Not my kind of quilt-- Not my colors. I just wanted to make it with friends. It started from a pin in Pinterest. Every time I looked at the quilt all I could think of was the grandbabies I'd have one day and how I would bribe teary-eyed kids fighting taking naps with dreams of Strawberry ice cream, strawberry milkshakes and strawberry milk and promises of each if they would just rest a few minutes under that quilt.
I really got to get me some of those grandkids.......
.