What started out as a self-imposed "Block-A-Month" program, became my obsession--- I give you-
Gathering Baskets
The wind was blowing. The quilt has threads and wrinkles. The temperature warmed up to 10 below and the sunlight was perfect. I couldn't wait any longer for a picture. My snow boots got snow in them. The snow I wading through was over 18 inches -- because I measured it. This quilt is big-- something like 80 by 86. The clothes line wasn't high enough, so it lays on top of the snow. Before I finished taking snapshots---my ankles were a little numb. Didn't matter. I was having too much fun.
I'm hoping to begin quilting today.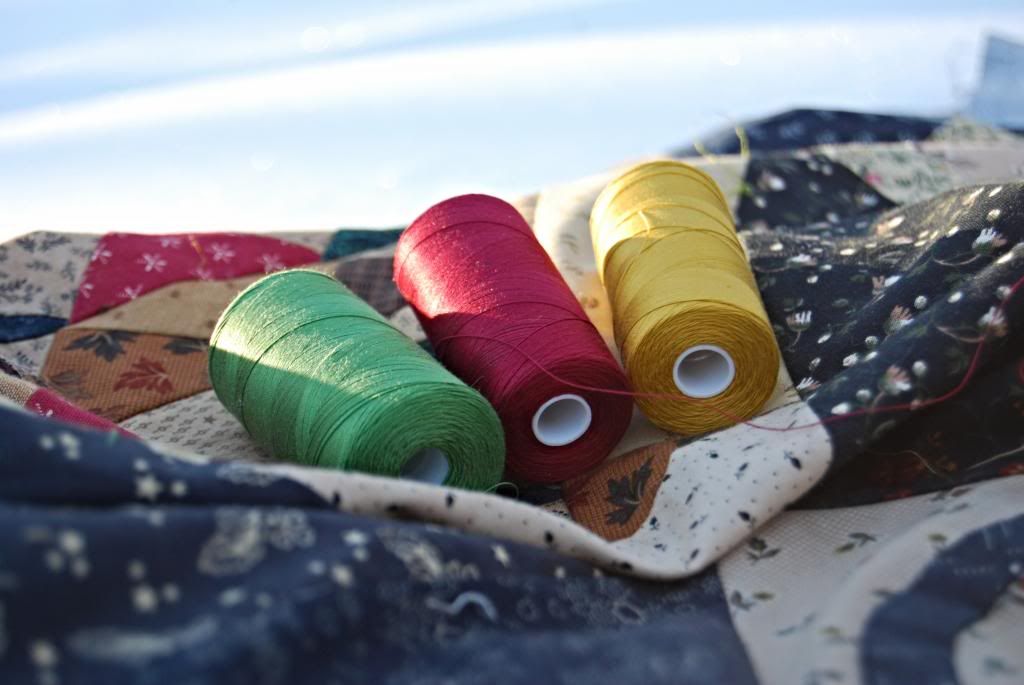 Here are the thread colors I'll use. I saw pictures of this quilt when Lynda Hall displayed it on-line. I saw more as it popped up on Pinterest. I saw it once in person at
Primitive Gatherings
.
I never loved it any less. My mom always said the best way to keep you from wanting that new dress was to try it on. I guess it doesn't work for quilts... Because when you see it in person you still can't get it out of your head.
Lynda talks about the freedom of using scraps -- I gotta be honest, the scrappiness almost bothered me at some points thinking, "this is never going to work...' But somehow it all comes together. I can't wait to stitch on the binding...(insert wink here).