I had a completely quilting weekend. Don was off on Friday and did the weekend chores. We slept in and did pretty much what ever we wanted. I went snowshoeing with the pups in the morning and evening. I finished my tablerunner.
It kind of looks like Valentine's Day only not so much. It's a closeout pattern I found at the quilt shop. I though the snowman was cute---maybe another year.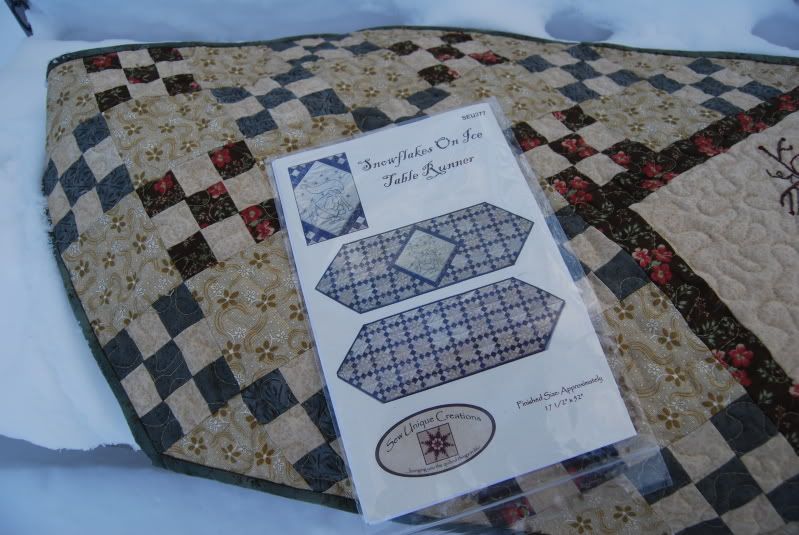 So I changed the stichery in the middle. I wanted an "anytime" table runner. It was fun and easy. I am no good with the triangle edges, so I made squares and then got my ruler and cut them to make the straight edge.
I smile because I pulled from the fabric cabinet. The solid squares are an old Thimbleberries print. The beige in the nine-patches are an old piece of Walmart fabric that I tea dyed last Saturday. Yes Folks--- My name is Melanie and I have been known to purchase pieces of fabric from Walmart. When you live in a small town and until a few years ago the nearest fabric store was 50 miles away-- you try to plan, but when you don't...there's walmart.
I've got a trip to Omaha this week, so I have two wool blocks cut out for airplane stitching. It should be a great week.