For Chelsey... wishes for a Christmas gift....it's looking more like her birthday present. Not my colors or even my style--- but I just smile when I look at it because it is ---so----Chelsey. Made with a fabric line called 'Harmony', it fits my daughter's life for this brief window in time.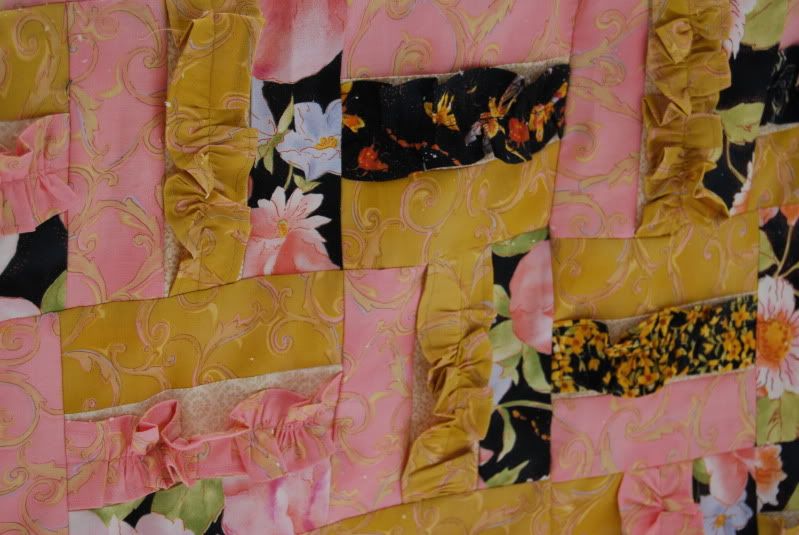 She dating a nice guy (I probably just jinxed it), her job is going great, her newspaper wants to pay her for writing, school is chugging along... Harmony....It may not last, but we have to bask in the moments.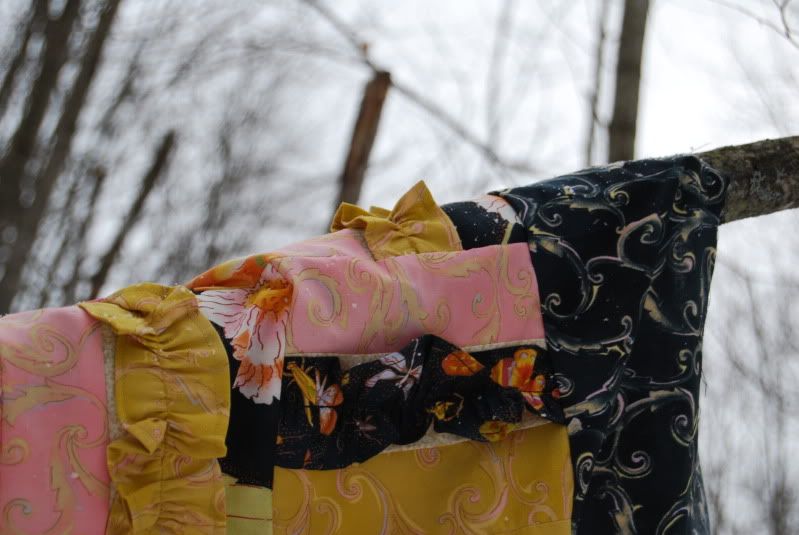 It hasn't snowed all week. But if I grab my clothes pins and camera and sure enough it starts peppering down. You can see the tiny flakes...
We had my office Christmas party last night. I won a television for my sewing room... I was thrilled. I told everyone I planned on winning it--- they just didn't believe it...
Lesson to the story--- You have to believe........
Enjoy the football playoffs this weekend....