I've stared at this fabric for a couple of weeks. Chelsey saw it and said, "Mom—that's soooo not your colors…"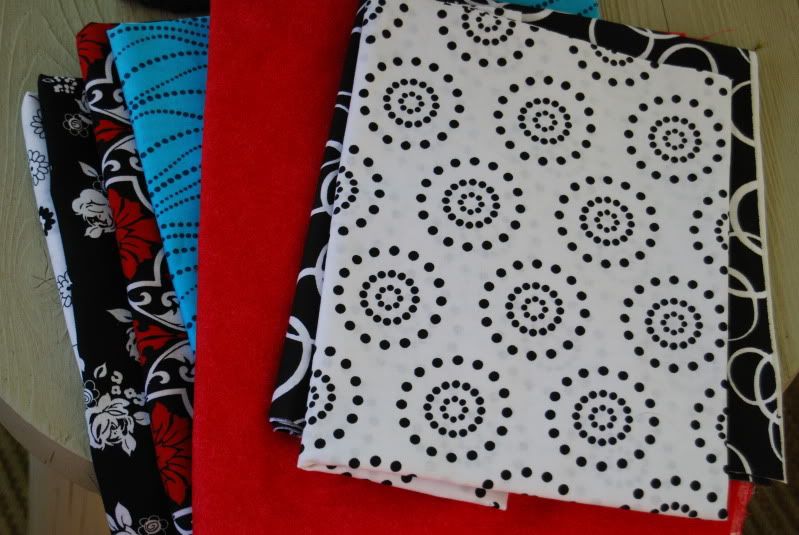 There's never been a truer statement. I have a good friend in town--- who's a quilter expecting her first grandbaby. The quilt will be for the baby shower gift a week from today. Her daughter can best be described as 'non-traditonal'. The sex of the baby is a surprise. The baby's room is being done in the 'Cat in the Hat' theme….
Being the grandbaby of a quilter--- Grandma as already purchased the Cat in the Hat fabric--- So I had to think outside the proverbial box and come up with a baby quilt. Emilia (the mom-to-be)….chooses things very different—never the baby pink or baby blue….Definitely the brights. I'm calling these Cat in the Hat Colors...
With the fabrics I've chosen and I making a quilt from Thimbleblossoms Jelly Bean Pattern. I'm so far out of my comfort zone--- but it's not for me And Don says I'm guilty of making things I like ..…. I'm adding a tab on the back and including a hook to hang in on the wall...The quilt is bigger than baby size so I'm thinking the baby won't outgrow it ....... Next post we'll show the blocks.