Hey—I'm still here. Thanks for emails, thanks for caring. I hope everyone guessed it--- I got a job. We could spend paragraph after paragraph bad mouthing old jobs but it would be a waste of time and typing. Business Models change. The economy changes. It's as simple as that. My old job gave me the gift of a paid summer off and the tenacity to look for a new job. Now my family has paid medical & dental insurance, a 401K with a match, a raise, and a bright future. I'm living proof that life goes on. It turns on a dime…. Never take it for granted.
I think I've got the "groove thing" worked out. I have different hours than before, plus I've cut wayyyy back on television so my attitude feels good.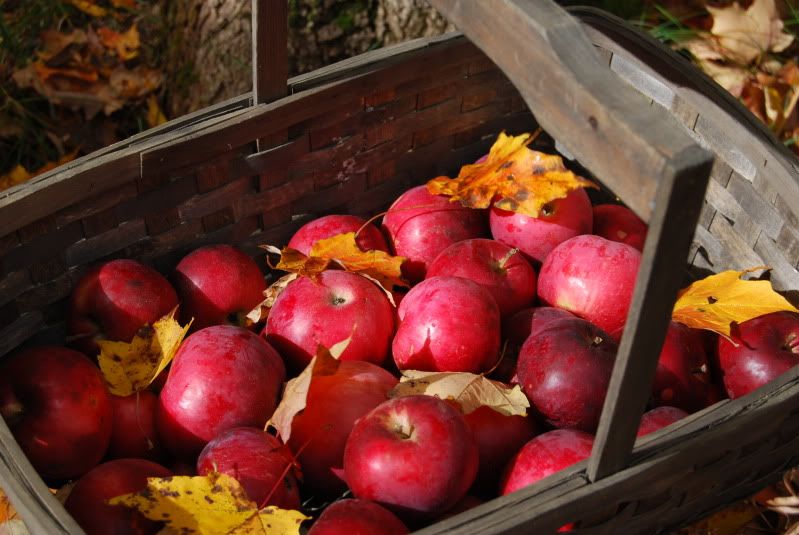 I friend brought over apples for my Sunday school class. I love the bright colors. You can see it's raining leaves here today. While everyone in the U.P. loves the colors --- it's a healthy reminder for the winter ahead. The old people look at the squirrels, deer, and mice and predict a rough winter ahead. Me….they're all kind of rough. Quilting weather I say.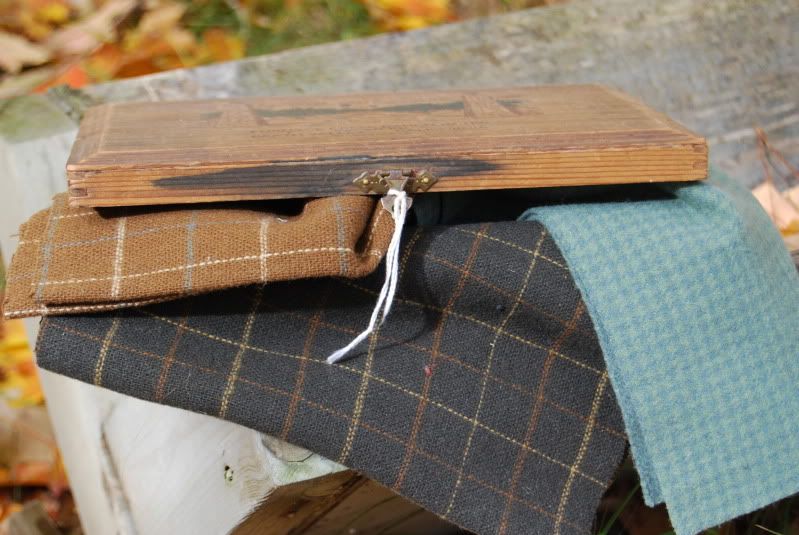 I get a break daily at work and have decided to take it. I never did before. Wandering through a second- hand shop I found an old wooden box and some scraps of wool. Looks like perfect Christmas stockings. What is it about wooden boxes? Chelsey and I both gravitate to them.
I've made a lot of changes. My old job was a chore. This job is a challenge and a gift. Sunday evenings I spend getting my clothes ready for the week. I round up sewing for the week. I get my kids Sunday school letters made. The coffee pot is made the night before. It sounds like I'm overcompensating for something. But truth be told--- the less I have to think about first thing in the morning the better. And walking away from the television (I still DVR shows in case I need them!) all the things I thought I missed sitting behind a desk seem to be getting done.
Yeah, I know. I'm still "honeymooning" on this adventure. Sooner or later it will turn into work. But sometimes you have to lose something to appreciate it when you get it back.
Gratitudes:
A Pot of soup on the stove
Yankee Harvest Candles
Crunching leaves in the Woods