I'd always said my job provided for my Sunday School class, my quilting and my kids going through college. Well, now it provides for everything else too. I'm not complaining--- quite the contrary, I'm incredibly grateful. While, Christmas may seem "leaner" I have complete faith it will be just as special.
Inside our church, we all have mail boxes with our names on them. Letters and memos from the church office and congregation are swapped back and forth and it says a ton in postage. A few Sundays ago a wad of bills with a note signed "the Rat Pack" appeared in our box. After the initial shock, I just sat back and thought about the gesture. Gratitude didn't come close to how I felt. Also, thoughts of so many folks more deserving of this present crept into my head. I knew I couldn't waste the money. So every year previously, I've purchased a hardcover book for each kid in my Sunday school class for a gift the season. I want them to love all the traditions of Christmas and still focus on Christ and the true meaning of the holiday. I used the funds to purchase this book for my kids and put the rest of the money back in the offering plate.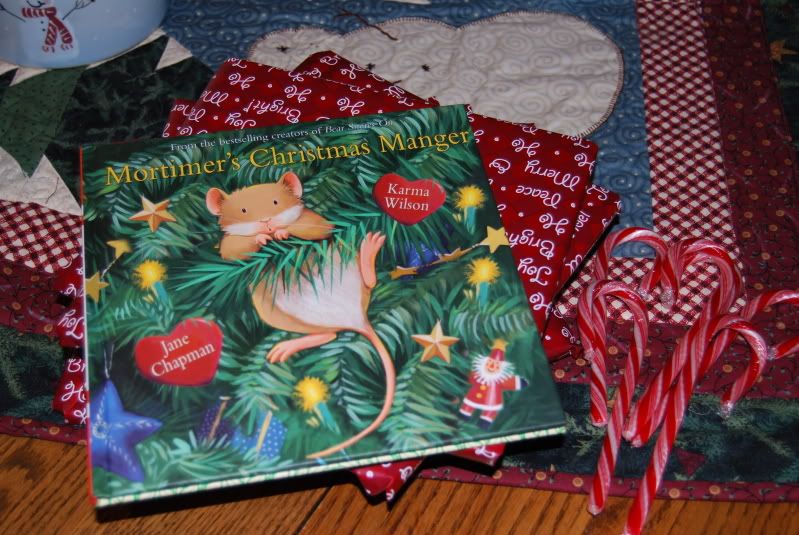 It can be a gift re-gifted to someone else….
Yesterday after "family" housecleaning…(Eric's home), I went and worked in my Sunday school classroom an hour. When I got home the guys had grilled burgers. After the Mandatory afternoon Saturday naptime, the guys left for the movies and I danced down to my sewing machine. After 3 hours that include a snow shoe break with the pups—I came up with this gift for my Mom.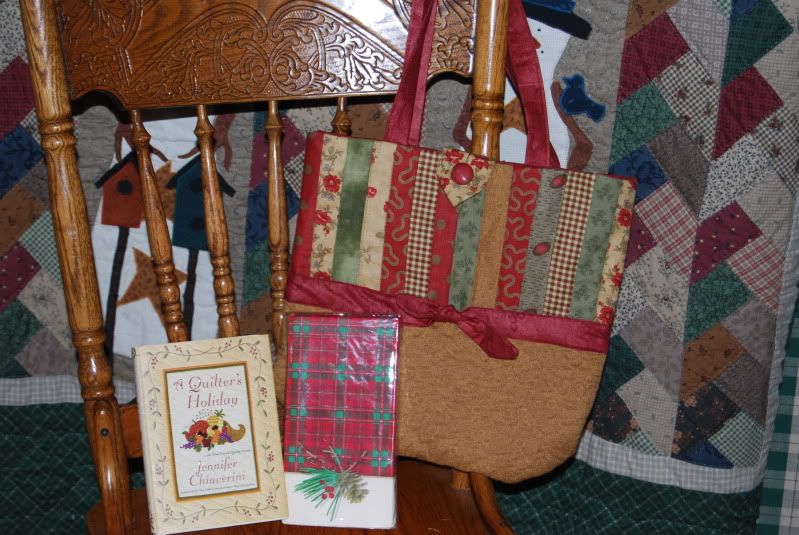 It was a free pattern from the Moda bake shop and fabric from my stash. If it weren't for football games today—I might be down there making myself one. Great instructions --- easy. Now I have to pop it into the mail Monday with a prayer hoping it gets there my Christmas…..