Hey—remember me? My college kids are tucked away in their universities and the house is quiet. For the record—Bruno,
Chelsey's dog, is an official college dropout and home with me…we tell Chelsey she's paying child support. I don't mind... he's a lot of company to Ransom.
Here's my Cottage Garden quilt. The binding is partially own. Yesterday I dove into the scallops.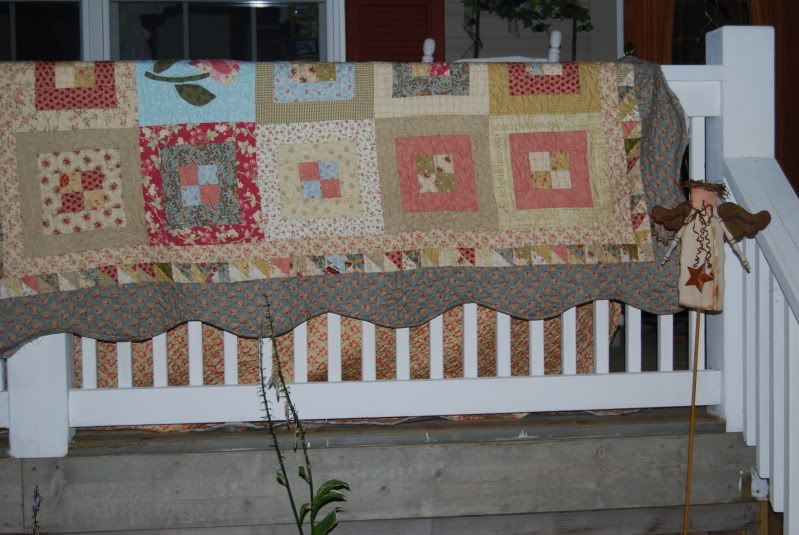 It's my first attempt. No fancy rulers (but they are definitely on my Christmas list), I used freezer paper and A pie plate to set up the alignment.
The scallops on just two inches deep, next time I think I'll make them deeper. For my first attempt—I rate myself at a B+. Never a risk taker – to cut on a completed quilt was definitely a "grown up" moment for me.
My husband lost his job. There I said it. I am laid off a week at a time—on my second week. Not easy to talk about. I don't think I'm special – why shouldn't bad things happen to me? It just doesn't make it any less hurtful. I try to not make it personal… but when it is happening to you it's INCREDIBLY personal. I tell myself the appropriate things:
All things happen for a reason.
Nobody died – no one is even sick
I have food, a roof over my head, and even quilt junk(short of batting) to last until 2020.
We're planners and list makers…My kids will never skip a college beat.
But it really hurts.
Life goes on. My garden is full of ghourds.
The echinea and Black-eyed Susans are beautiful this year as we haven't had the heat to burn any of them.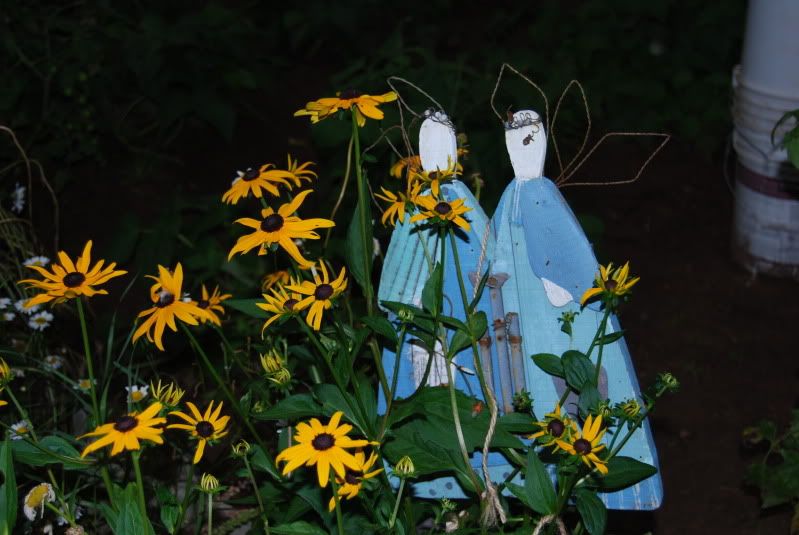 Thanks for all of the emails checking on me. Hopefully, you'll have another post tomorrow. I'm taking it a day at a time.