I took out my frustrations on the fabric. I finally cut up the layer cake of Blackbird designs Harvest Home last night.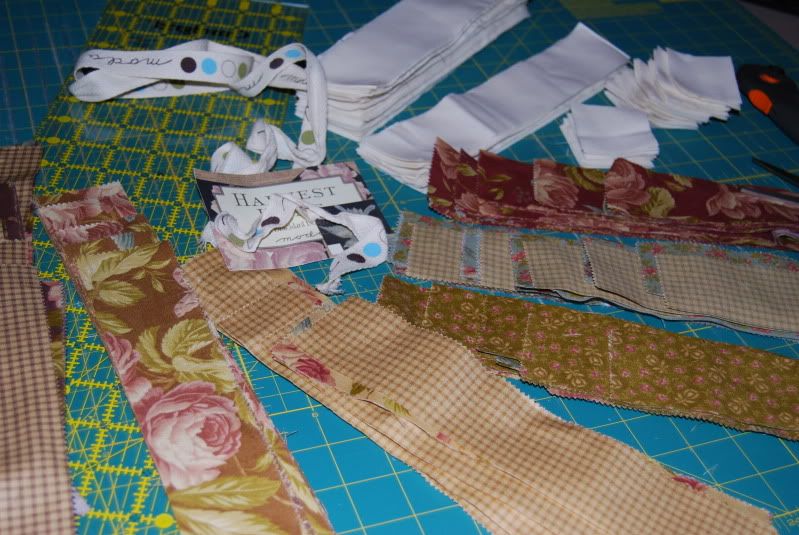 The game plan for the moment is to start piecing today. I'm using muslin as my background fabric. I have a friend that doesn't quilt, but listens patiently to my stories. She always tells me she doesn't want to quilt---she just wants to buy the fabric to hold and look at. That's exactly how I felt about those fabric squares.
Thanks for the support in yesterday's post. It's a tough situation and friends make the difference.
The forecast is predicting 73 degrees and not a cloud in the sky. That will go a long way to healing heart aches.