They were great therapy for me this weekend. They are exactly 12 ½ inches square, consisting of 45 pieces each. These blocks will be on their way to Australia for quilts for the fire victims this past week.
The best way to get your mind off of your problems is to focus of something else. Here's my weekend detour. When I decided to make blocks I left the computer and went to my book shelf instead.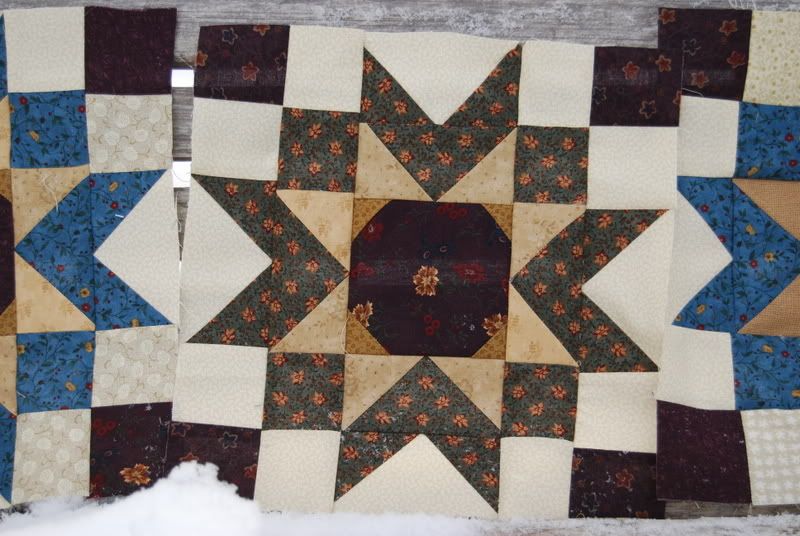 It was a great opportunity to realize how many books and patterns I do have ---that I've never been applied to fabric. To me, the blocks just say "hope". And I guess that is what we want for all those people losing things in the disaster last week. Not everything was lost--- they still have hope.
I used my scrap basket for the fabric. It's amazing how fabric in the basket seems to multiply even when you don't add to it.
Ransom and I continue to enjoy the winter. I thought I'd point out a few of my favorite things. I don't have flowers or garden vegetables but I have bark from the birch trees that I do love.
It "ravels" itself into the neatest curly streamers. I never get tired of looking at the trees …even without leaves. On our trail home there is a mushroom-like fungus on a birch tree.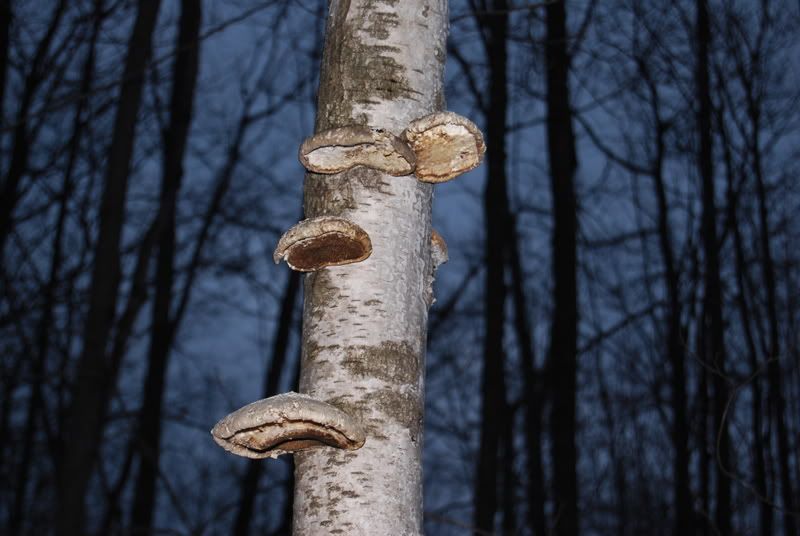 It stands there as a mark that I'm on the right way home. It's frozen solid and I count on it being there marking our route.
Several asked how the girls liked their gifts. I think they loved them. Neither left them behind. I don't think it's a birthday either will forget.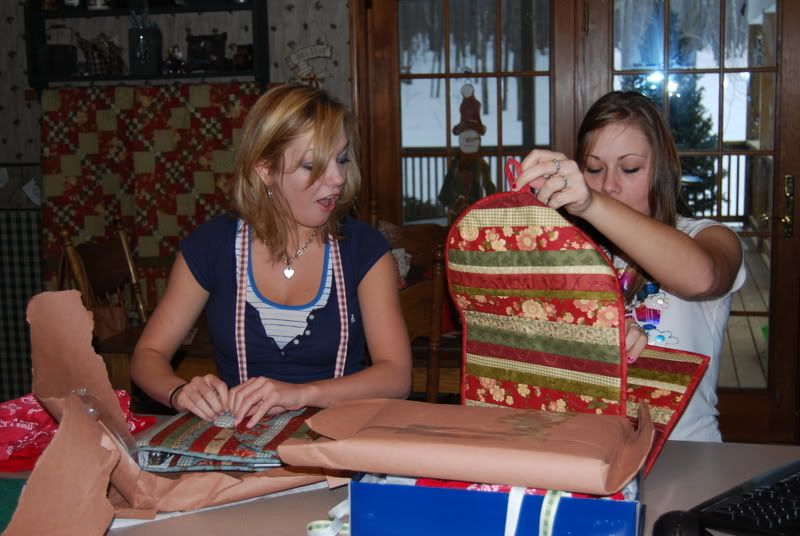 President's day tomorrow… no mail, I guess my blocks will go out on Tuesday…. Everyone have a good week.