The girls will be home tomorrow. I picked up items to make them a birthday cake yesterday, so I'll probably tackle that tonight along with wrapping their gifts I made.
The first gift if a three ring binder cover.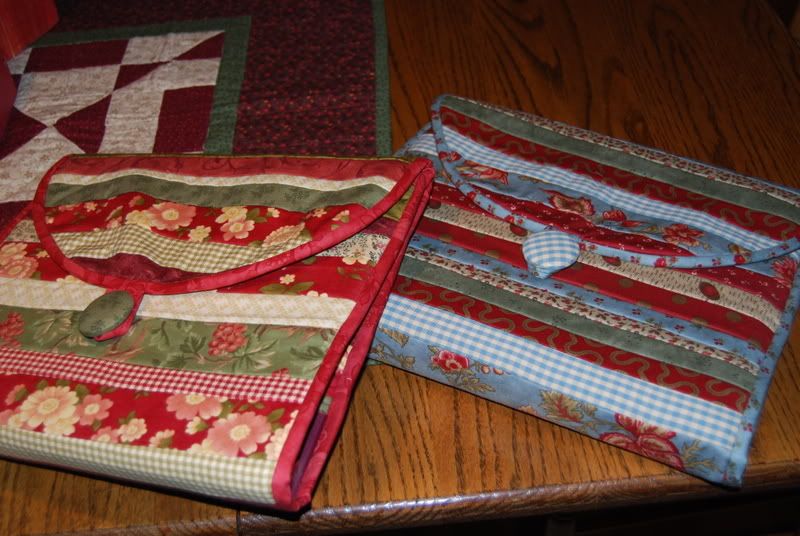 Not an original idea,
Kim
had created one a couple of years ago and emailed me a set of instructions.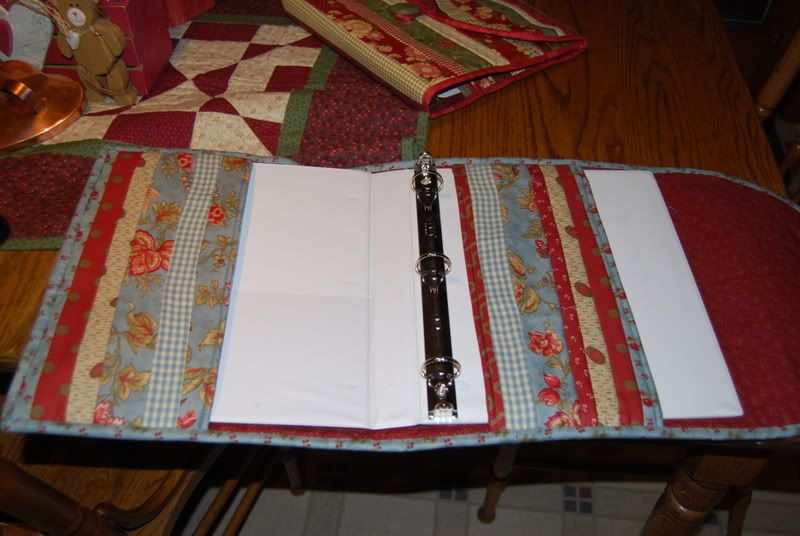 It was a Thimbleberries Club project. We have a little Thimbleberries, Fig tree Quilts, Kansas Trouble quilters, along with a few others to make up the strings. I have always like the Heartstring quilts but never truly appreciated them until this project. Sewing the strings one at a time is INCREDIBLY labor intensive—not to mention ironing each down after the seam. I really liked how they turned out. But for the time---it just seems like the project would be bigger…..
I had pulled a couple of different patterns for other projects, but read about
Mary
finding this Terry Atkinson design.
So after a trip to the dollar store for pens and paper, I whipped these to up. Totally fun, quick, and easy.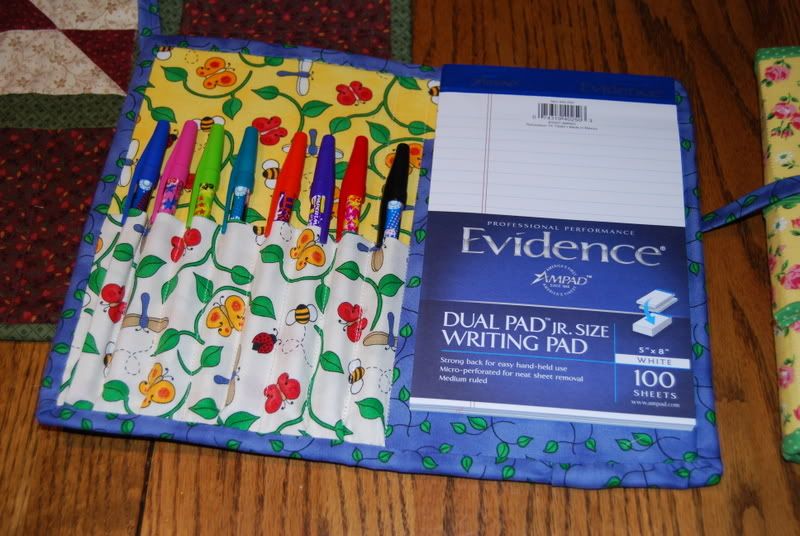 The
Pattern
said use interfacing as a liner. I knew the kind of lugging around and use – Hopefully—these babies would get so I lined it with Peltex, the stiff interfacing used in fabric postcards. I really like'em. I may have to make one for myself.
I had wanted to create something with ruffles, but there will be another holiday coming up. Tomorrow the weekend will be at my doorstep. I can't wait. Sleeping late – 6:30 am for me--- Snowshoeing with Ransom and of course quilting….