Tuesday and tons to talk about. The last month of my
House Sampler
is Complete and the quilt is entirely piece, just no photo opts.
Maybe this afternoon. As soon as my Christmas sewing is complete, we'll get this baby quilted.
Chelsey sent me this dishtowel from school.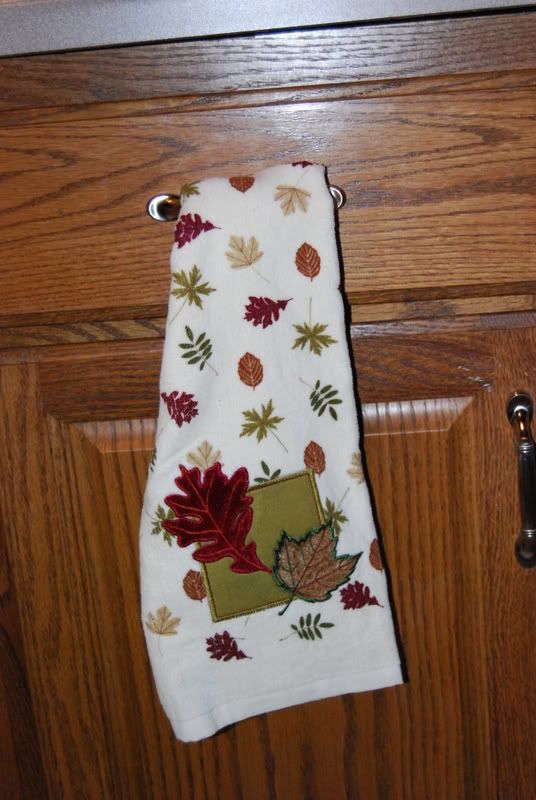 She said is looked like me. I think it's almost too nice to use.
I won!!! I did, I won a complete quilt kit from Carrie Nelson at Miss Rosie's Quilt Company.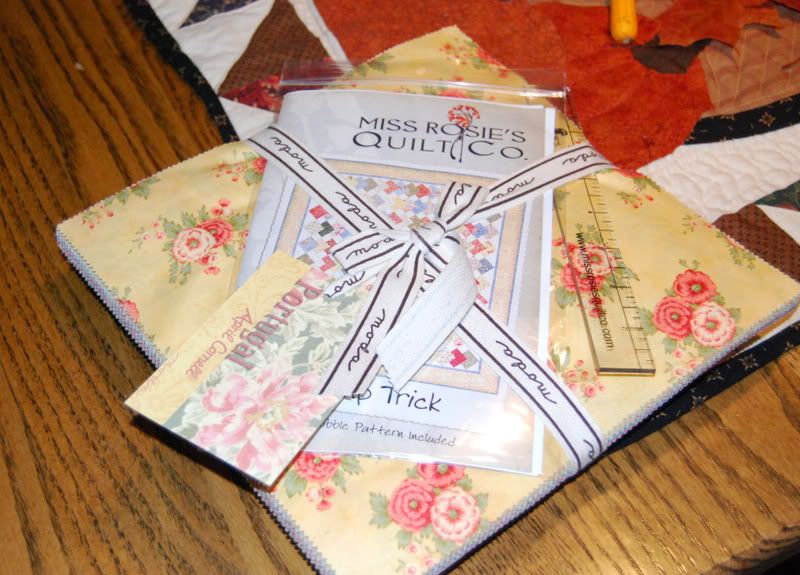 The Pattern, Fabric and Even borders fabrics came. I even brought it to work one day to wish on. Made a tough day easier to get through. OK--- I just wish I had hand writing like this lady…Another thing to put on the "to do" list… practice penmanship.
Lastly, My latest Purchase, The Crow napkin rings. Perfect for anytime of the year. They were mail-ordered from
Farmhouse Woolens
.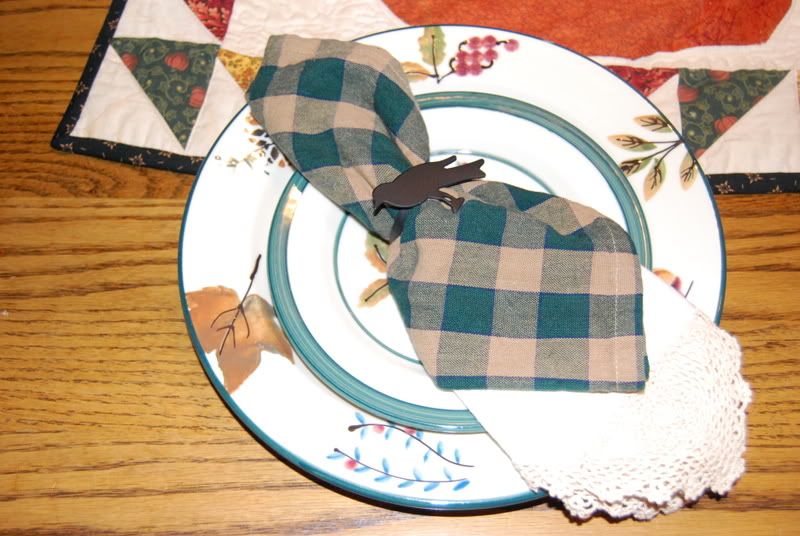 Even though I'm on a budget, some things you just can't live without.
I'm off Thursday for a long weekend to visit my folks in Louisiana. Don and Ransom will be "Bachelors" roughing it without me. I can't wait to see my folks.