It's called Saltboxes in the Corner.
And it's complete…..well pieced anyway. It's supposed to have a 4 inch black border all the way around, but this quilt is queen-size already, so I'm opting for black binding instead. It was so much fun. It's the first time I've used wool in a quilt. I've got to create a backing.
This is legally defined as a stash buster. I only purchased the wool. I'm kicking around piecing one more house and including it in the backing. It was an incredibly accurate and easy pattern. I have many memories of quilters stitched into it as we have traded and swapped fat quarters the last couple of years.
I had an email chat with a quilter today. We talked about houses and decorating and wishes and "want to's" dealing with the wood, nails, and brick contraption we call home. I firmly believe it's never the 'House' that looks great, it's what you do with it and the love--- not $$$ poured into it.
We bike ride all summer long and I took the time to photo some of the homes on our path.
Most, if not all, looked empty throughout the summer.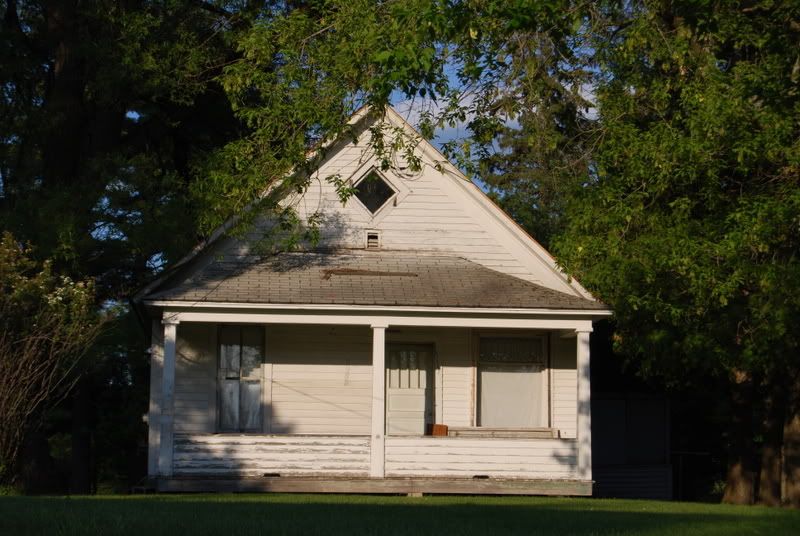 I always imagine them being cottages for weekenders or maybe camps for winter hunters, or maybe just hide-aways for people needing a chance to escape the city.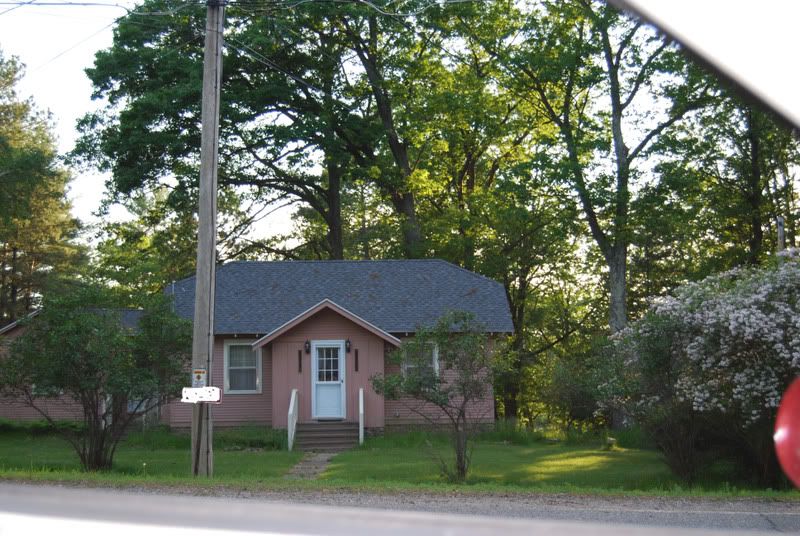 .
As we ride I tell Don stories of the people that I think live there or if I owned the house exactly where the quilts would be.
So I guess ending this post of a House quilt …maybe the same concept is true--- it's not how much money you pour into the quilt but the love that's there in the stitches that makes the difference.