Spring just might make it to the U.P. after all. We've had a week's worth of temperatures in the 50's and 60's. Funny— My Mom called from Louisiana and said, "It's cold here—53 degrees…" My response, "Mom, it's warm here--- 53 degrees…"
Just another great example about life being just a series of perspectives…..
On my buffet at home --- my apple/cupcake/pumpkin/Christmas ornament stacker now holds birds' nests with a promise of spring.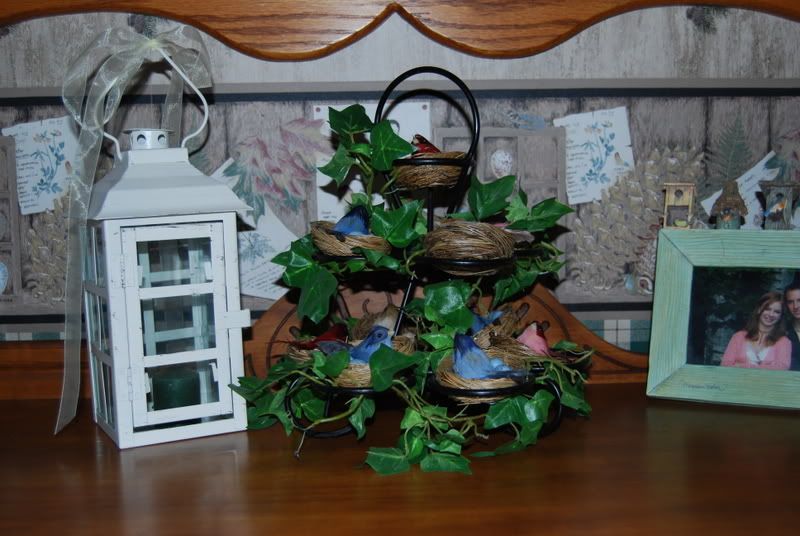 I'm just about set for the Prom dinner tomorrow. Shopping this afternoon and cleaning house after work so I all have to do is decorate tomorrow. Despite the hustle and bustle, I really want to appreciate the night and hold onto to things as it is an ending mark for my kids, the last of the high school dances.
Pictures coming on Sunday….
Gratitudes:
1. My job --- while I'm proud of my budgeted party—none of it would be possible without the job to fund it.
2. My kids--- trying so hard to become adults
3. Don—having patience to endure all of us and working long hours